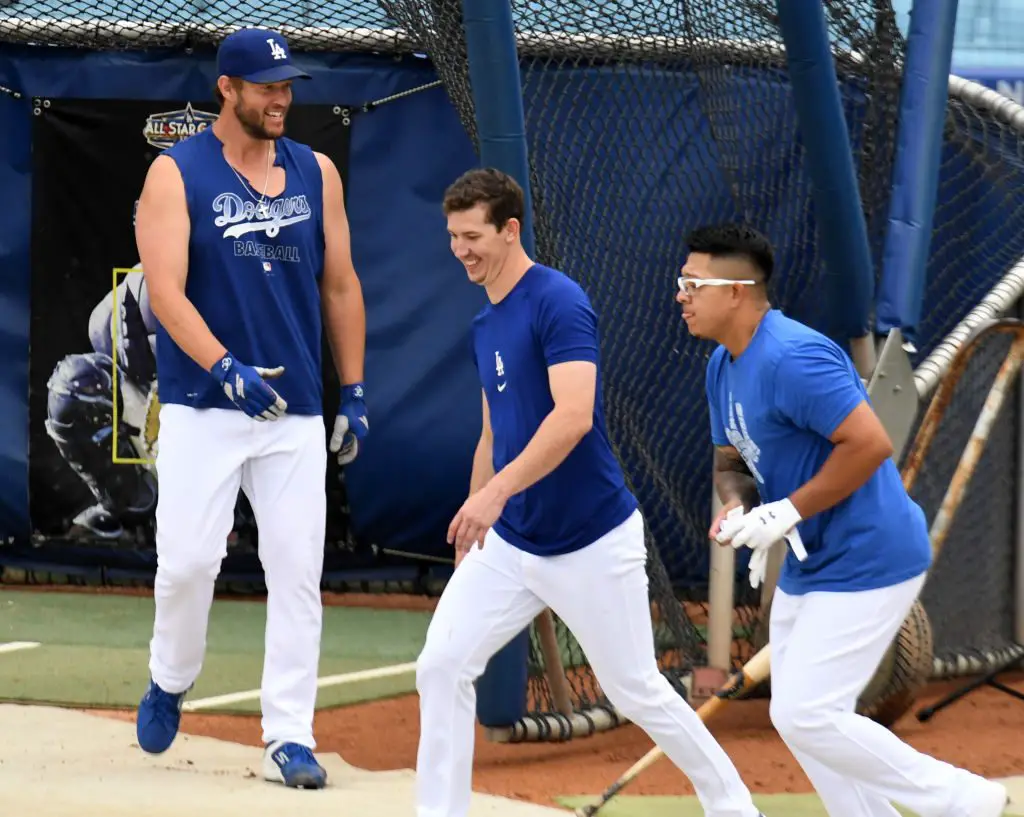 Dodgers Team News
Dodgers: LA Reveals the Rest of the NLCS Rotation Against the Atlanta Braves
After having to break the "in case of emergency' glass against the Giants in Game 5 with the use of Max Scherzer, the Dodgers had to rethink their approach for Game 1 of the NLCS against Atlanta. While they could have trotted Max out there for the first game, they thought it wise to go in a different direction.
Los Angeles already revealed that Corey Knebel is starting game 1 in what looks to be a bullpen game. Doing so allows the team to give an extra day of rest to their depleted rotation. The plan for NLCS rotation was revealed to look like this:
Game 2: Max Scherzer
Game 3: Walker Buehler
Game 4: Julio Urías

 
While going with a bullpen game in game 1 seems awfully risky, the pen has been fantastic lately for Los Angeles. Doing so in game 5 worked out quite well for the team, and they turned to the use of another bulk pitcher, one we hadn't seen in a while. It would also mean a fully prepared Scherzer compared to one that would've had a pitch limit had he started in game 1. Both Walker Buehler and Urías would be guaranteed to get their full rest as well.
Depending on how the series plays out, the Dodgers could then roll out Scherzer again for game 5, Buehler for game 6, and Julio for game 7 if need be. They could also have another bullpen game for game 5, throw Scherzer in game 6, and Buehler for game 7 with a Julio in relief to perform a repeat performance of the 2020 NLCS.
With the way, the Dodgers' pitching has performed all season, and the hope that the offense can have a change of fortune at the plate, hopefully, the series doesn't have to go the distance. 
NEXT: MLB Analyst Breaks Down Cody Bellinger's Swing Changes