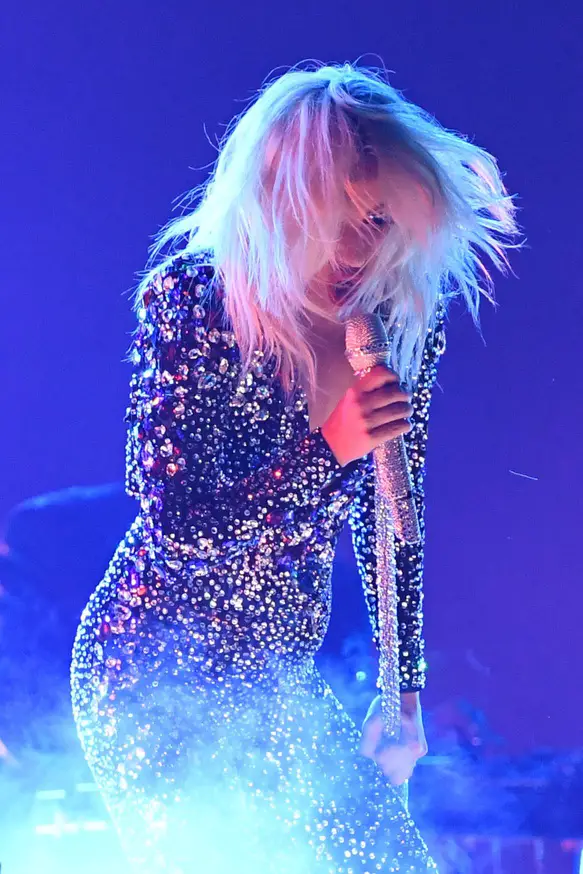 The Dodgers aren't home this weekend, as they set up shop in San Diego for a three-game set with the Padres. But that doesn't mean there isn't a reason to come to 1000 Vin Scully Ave.
On Saturday, 'The Chromatica Ball' will be coming to Dodger Stadium as Lady Gaga is set to perform the 15th show of her Summer Stadium Tour. The tour, which began in Germany, included trips to London's Tottenham Hotspur Stadium, East Rutherford's MetLife Stadium and Chicago's Wrigley Field.
As of Friday night, some tickets remain on aftermarket sites.
We've got a Million Reasons to get excited! The Chromatica Ball arrives at Dodger Stadium TOMORROW!

It's an evening with Lady Gaga – doors open at 6:00 pm and scheduled show time at 8:00 pm. pic.twitter.com/vXSJuHkkwm

— Live Nation L.A. (@LiveNation_LA) September 9, 2022
Lady Gaga will join a long list of performers who have made appearances at what has become one of the best stadiums-turned-concert venues in the country.
Here are a few of the others:
Dodger Stadium was home to the Beatles' second-to-last show as a group in 1966. The Great Vin Scully told an incredible story about that night like only he could.
Elton John took center stage at Dodger Stadium in 1975, when he performed for over three hours on back-to-back nights in front of a sold-out stadium of 55,000 fans. More on him later.
Dodger Stadium hosted the final shows of The Victory Tour in 1984, the only performances that featured all six of the Jackson brothers.
Then there was Madonna in 2008, who went on two hours late due to technical difficulties, but didn't fail to wow the sell-out crowd, and surprise them with guest appearances from Britney Spears and Justin Timberlake.
And, more recently, Blue Heaven on Earth has been home to a wide range of concerts and performers, including Paul McCartney, The Eagles, Fleetwood Mac, Billy Joel, Beyonce, J Balvin, Becky G, Green Day, Luke Bryan and a whole host of artists at Tyler the Creator's Camp Flog Gnaw including Kanye West, 21 Savage and Post Malone.
Lady Gaga's show will be the penultimate at Dodger Stadium this year.
Elton John will be stopping by the iconic Dodger Stadium — 55 years after his first show there — for his final North American tour on November 19 and 20.