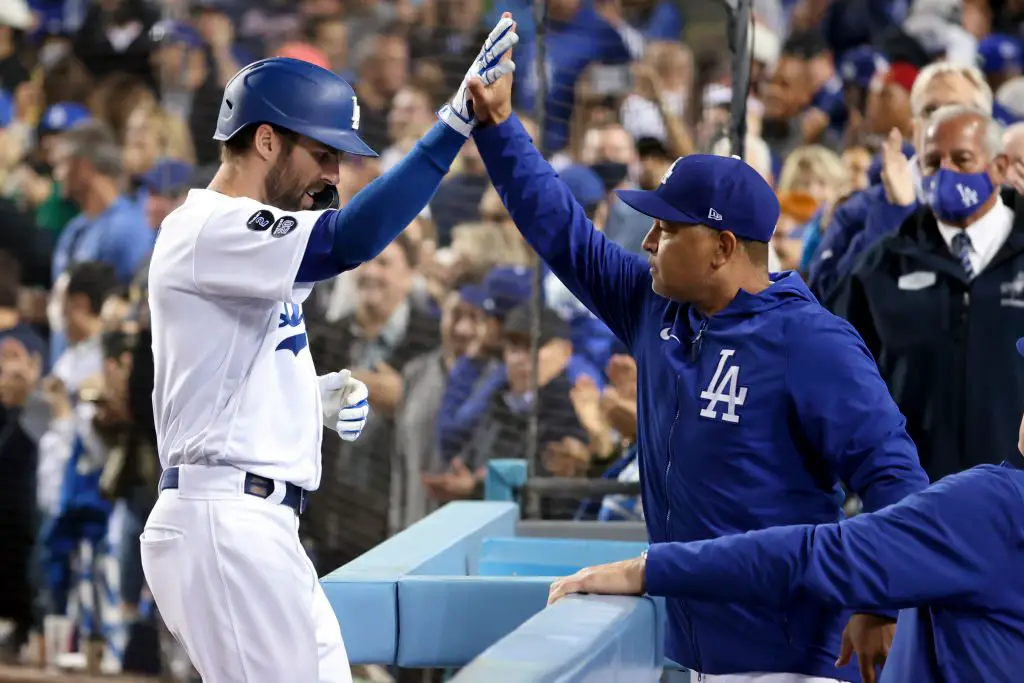 Editorials
Dodgers: LA's Offense, Not Pitching, Must Keep the Season Alive in Game 6
It's time for the Dodgers offense to step up and push the series to Game 7. The news came down Friday night that Dodgers starter Max Scherzer will not start NLCS Game 6 in Atlanta. If manager Dave Roberts doesn't start Walker Buehler on short rest, he'll have to resort to a third bullpen game this series. All the more reason why the bats have to come alive – again.
WATCH
The Dodgers are missing Clayton Kershaw. Max Scherzer and Julio Urias are gassed. Really gassed. The bullpen has been overworked. LA's offense must build the bridge to a winner-take-all Game 7 in Atlanta.
Not surprisingly, Dodgers relievers have pitched the most innings this postseason (54.1) and have the lowest combined ERA (2.32). Asking them to stifle the Braves for yet another game seems unfair and most importantly, unrealistic.
Game 6 needs to be another signature game for a lineup that can torment opposing pitching.
All season, the heavily hyped Dodgers offense has been light on consistent run support. Double-digit run games were followed by one score performances. Pedestrian starters baffled the bats.
LA's lineup will have to make the hype real again on Saturday.
Dodgers Success Starts at the Top
The top of the lineup for the Dodgers (Mookie Betts, Corey Seager, Trea Turner) can make any starter sweat. They'll need to provide the fuel early and often for the Dodgers offensive engine.
If they don't, AJ Pollock, Chris Taylor, and Cody Bellinger, yes, that Cody Bellinger, will serve as the reserve tanks.
That's not to mention Will Smith – one of the best hitting catchers in baseball.
Each and every hitter doesn't need to have the game of their life in Game 6. They do need to grind out at-bats and relieve the pressure off of a beleaguered pitching staff.
The arms have carried the Dodgers this far.
Now, the bats must save the Dodgers season.
NEXT: Albert Pujols Reflects on His Time in Los Angeles And How He Has Been Embraced