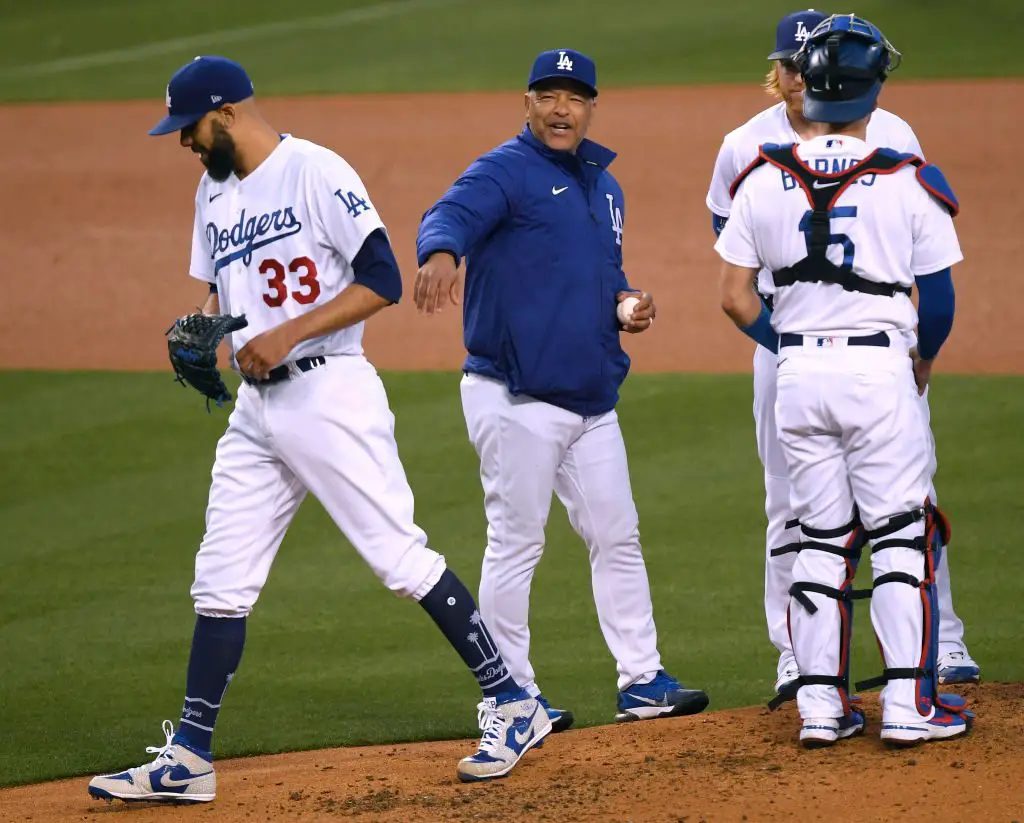 Dodgers Team News
Dodgers: LA's Rotation Down to 3, David Price Now an Option to Start
Bullpen games have become a common practice for the Dodgers this season. With the endless injuries that have plagued the ball club, it has forced the rest of the team to pick up the slack. 
Not too long ago, bullpen games were supposed to come to an end, but with the recent investigation into Trevor Bauer and the unseen injury to Clayton Kershaw, the team is without two fifths of it's rotation. Fans have expressed their dislike for these games, especially when the pen is depleted only to not come out with a win. With that being said, does Dave Roberts and the front office have a plan to bring in reinforcements anytime soon?
"Obviously with Clayton going on the IL now, you're looking at Walker, Julio, Gonsolin, and I think that as we look out into the near future – David Price. The idea of building him up starts to make more sense."
Originally the plan for Price was to keep him in the bullpen as a multi-inning weapon. However, the plan has clearly changed with recent events. Doc mentioned how he wouldn't be surprised to see DP take on the bulk of innings of Friday, which is supposed to be another bullpen game. He didn't make it clear if that Price would start or eventually come out of the pen. Whatever the case, Price has expressed he's ready for whatever the team needs.
Other Options?
Stretching out David will only solve one of the Dodgers' problems. It's unknown what will happen with the Bauer situation and the team is also unsure when they expect Kershaw to be back. Josiah Gray would've been an option if he was healthy, but the club still wants to see more from him before they deem him ready. 
The trade market is also a route they could definitely explore. Arms like Jóse Berríos, Kyle Gibson, and Danny Duffy could be available and be valuable innings eaters for a desperate Los Angeles team. 
NEXT: Yoshi Tsutsugo Outrighted Off of the 40-Man Roster