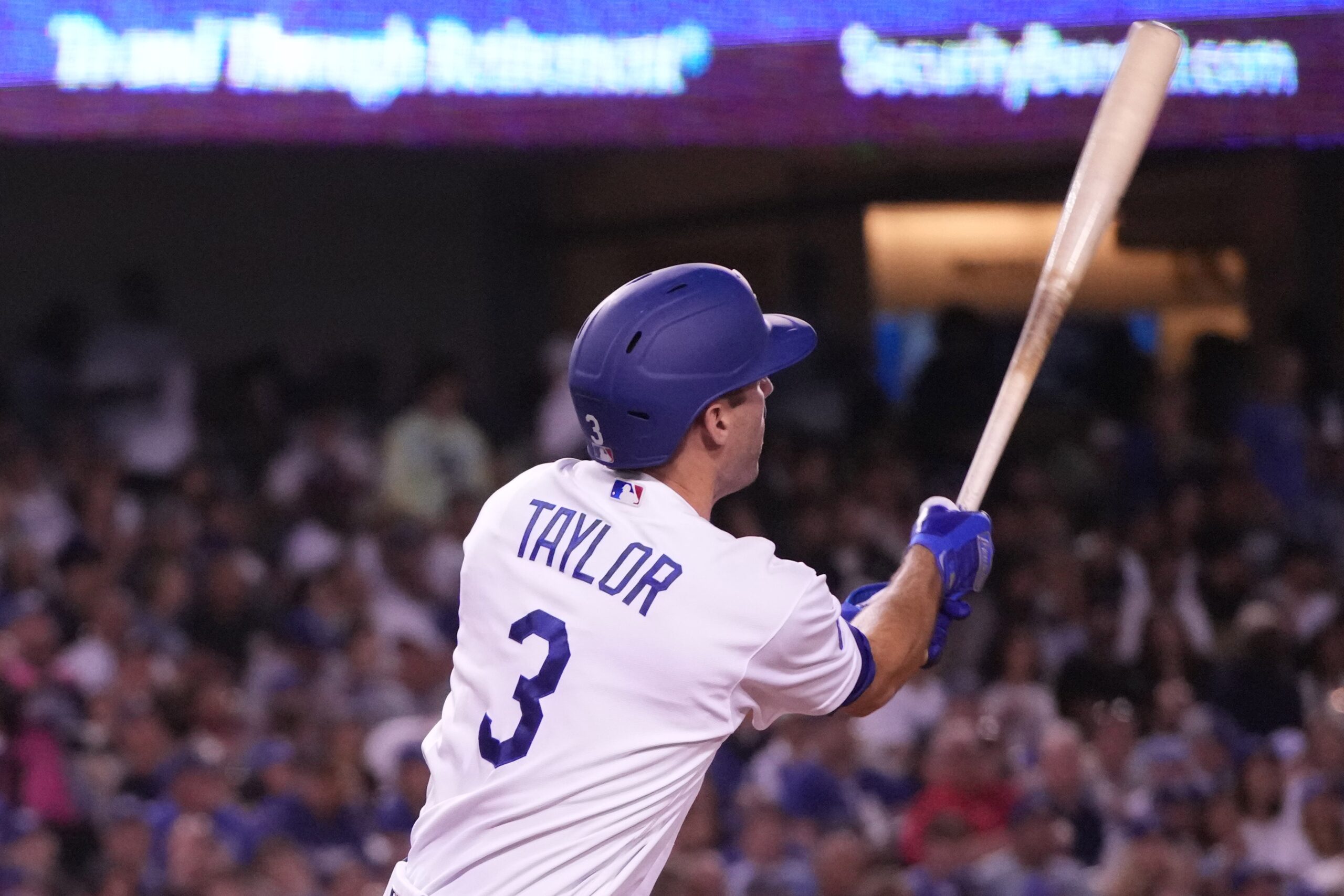 Dodgers Team News
Dodgers: LA's Utility All-Star Believes Prospects Are Ready For The Opportunity
It's important to make it known that the 2023 Dodgers won't be the same Dodgers we have become accustomed to. Some Dodgers who were here for quite a while have found new homes, which means the prospects will get a chance to shine on the big stage.
The Dodgers have one of the best pipelines in the majors, and Dodgers fans will get to see a handful this upcoming season.
One player who is excited for the LA prospects to shine is Dodgers' utility star, Chris Taylor. Taylor joined our YouTube channel with Doug Mckain and spoke about LA's slow offseason and the reason for it.
"We know those guys always have one goal in mind and that's to win a World Series and that's the same as us. So, we trust that those guys are going to put us in a position to do that, and they're going to make the moves necessary to do that. And if they don't make the moves, it's because they believe in the guys we have. And I think that's been the case this offseason is they're like, we have one of the best minor league systems in all of baseball, and it's time to utilize that."
The Dodgers are one of the few teams who can let top guys walk away for more money because they have young guys who can carry the weight for the time being.
Taylor also spoke about the prospects and how they can pan out to be the superstars they aspire to be.
"I think a lot of our guys that have been in Triple-A, or even some of the guys that have been in the big leagues but up-and-down or coming off the bench and not playing as much, if they were on other teams, I truly believe they'd be superstar players, and they just haven't gotten that opportunity."
For many of the prospects, that opportunity will be coming this year. We've seen Miguel Vargas play in 2022, and even though he didn't pop off the page, the talent is there and now he has a little bit of major-league experience under him as well. LA also has Bobby Miller and Gavin Stone waiting in the wings to get their major league shot on the mound as well.
The Dodgers are fortunate to have potential superstar-level type players in their farm system and we can't wait to see them blossom. But in the meantime, I'm looking forward to 2023 and the players who will be contributing to this season.
Have you subscribed to our YouTube Channel yet? Subscribe and hit that notification bell to stay up to date on all the latest Dodgers news, rumors, interviews, live streams, and more!