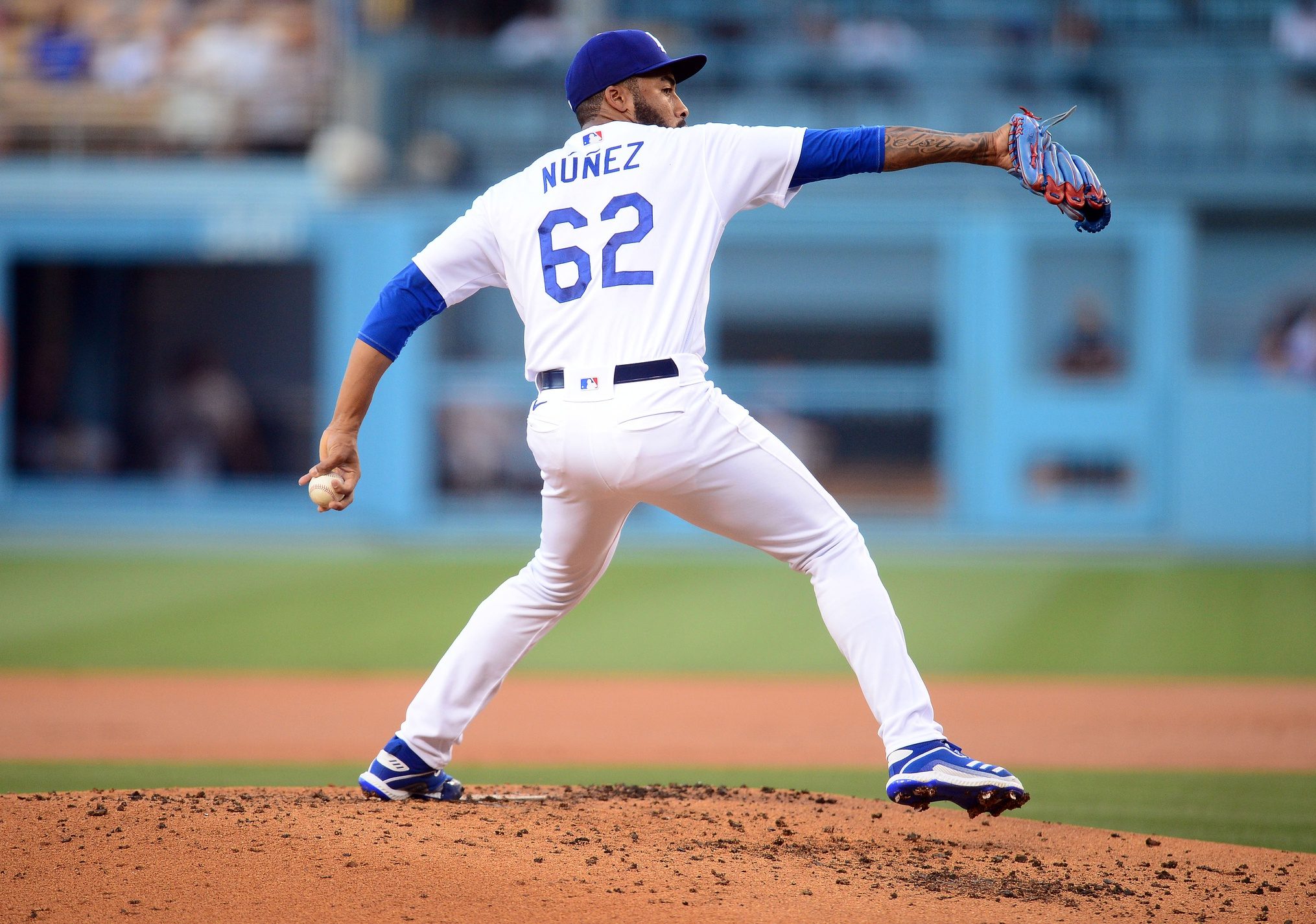 The Dodgers are going to have one of the deepest bullpens in baseball this year. When the roster crunch comes at the beginning of May, there are already a few tough decisions that will need to be made. It gets even more difficult when you factor in the returns of Tommy Kahnle and Caleb Ferguson. 
But Darien Nunez will apparently not be a part of that bullpen in 2022. The Dodgers southpaw will reportedly need to undergo Tommy John surgery, likely to repair a torn or partially torn ulnar collateral ligament in his arm. That would put Nunes out until at least May of 2023, though it's more likely that he would return to action that Summer. 
Francys Romero initially reported the surgery which has yet to be confirmed by the team. Nunez made his big league debut for the Dodgers in 2021 in a season where they needed all of the help they could get. He pitched in 6 games, totaling 7.2 innings of work and 8 strikeouts. 
The Dodgers signed Nunez out of Cuba back in 2018. Over his brief time in their farm system, he has racked up a nearly 40 percent strikeout percentage in 126 innings of work. With the potential for really good stuff in relief, Nunez could be a huge addition to the bullpen at some point. 
Have you subscribed to our YouTube Channel yet? Subscribe and hit that notification bell to stay up to date on all the latest Dodgers news, rumors, interviews, live streams, and more!
Dodgers: Max Muncy's Unique Slide Lands Him on Sports Center