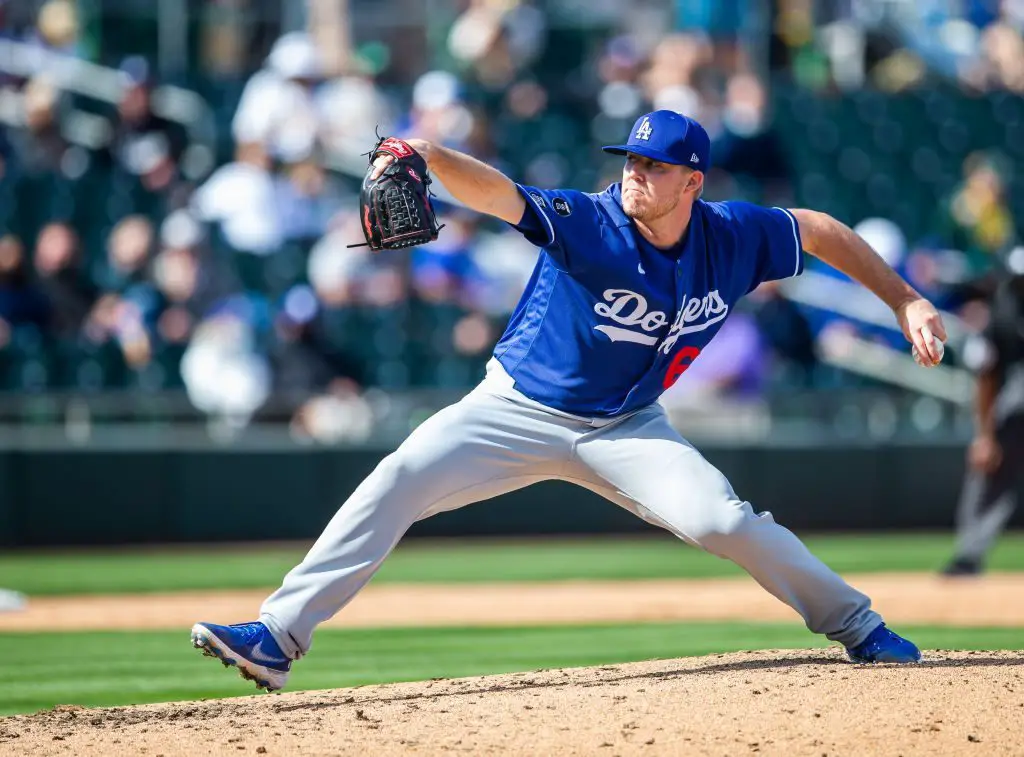 The Dodgers might have had the day off on Thursday, but that didn't stop them from making a few roster moves. They announced a trade that sent Dennis Santana to the Rangers, but they also announced an activation off of the injured list.
Garrett Cleavinger was added to the IL back on May 18th with left elbow inflammation. Since then, he's been rehabbing with the Dodgers Triple-A team. He is expected to slot right back into the bullpen where he served as a lower-leverage type of arm. 
Cleavinger has made 8 appearances for the Dodgers in 2021. Through 6 innings of work, he has allowed 3 earned runs and struck out 9 batters. Cleavinger has also issued 4 walks and given up 2 homeruns. 
In order to make room for Cleavinger on the active roster, the Dodgers sent Luke Raley back to OKC. Raley has gone back and forth between the minors and big leagues in order to fill in with all of the injuries this year. Through 27 games, he is hitting .180 with 20 strikeouts. 
The Dodgers are headed to Arizona to take on the Diamondbacks this weekend. They've struggled to win games so far this year, putting up a 20-50 record and losing 22 consecutive road games. 
Dodgers: Dave Roberts Has a Lethal Bat Off of the Bench in Julio Urías