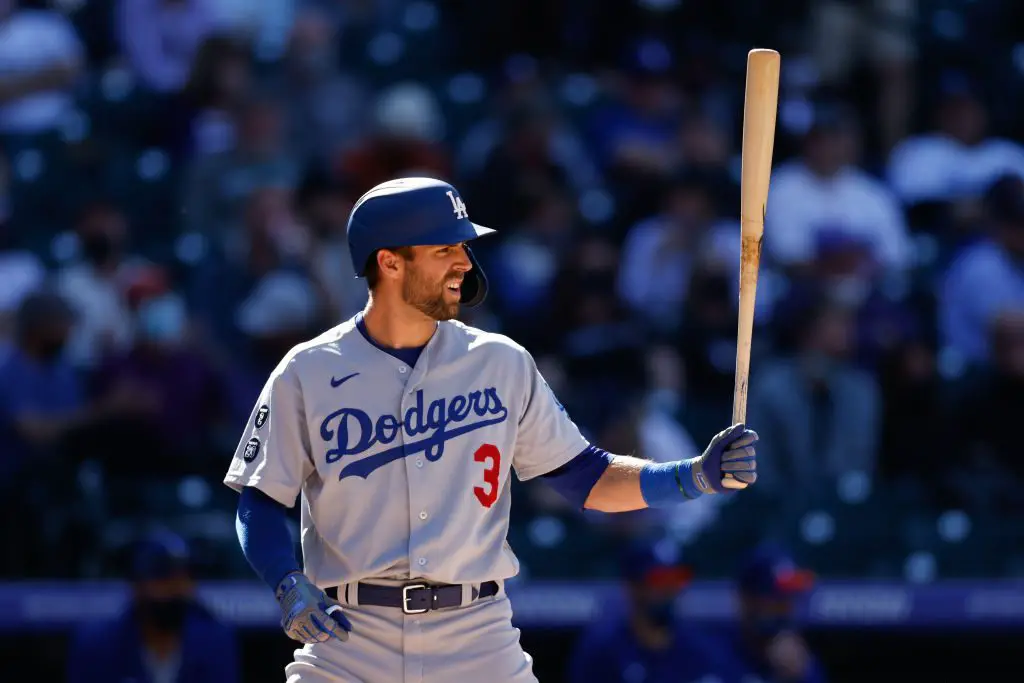 Dodgers Team News
Dodgers Looking Forward to Getting Guys Back to Give Chris Taylor Some Rest
With the number of injuries to hit Los Angeles in 2021, where would the Dodgers be without Chris Taylor? That's an answer that not many fans in LA want to even think about at this point. CT has played everywhere and done everything that the team could possibly ask for. 
Dodgers manager Dave Roberts definitely knows how valuable he has been. Through the many injuries to hit Los Angeles, Taylor has been a consistent force in the lineup and on the field. 
So when he was asked about what having CT on this team means to him this weekend, Doc had a huge smile on his face. 
You know that when you bring up Chris Taylor, I start smiling. I can't even put it into words and I get going talking for a long time talking about his value for our club and for me. He's banged up, but he still goes out there and doesn't matter where he plays, doesn't matter where he hits in the lineup, doesn't matter who is pitching, he's still going to be the same person and player to help us win a baseball game.
One of the things Roberts is looking forward to most about getting healthy is giving CT and chance to rest. Just 47 games into the Dodgers season, Chris Taylor has played in 42 of their games. Most guys have been given the opportunity to sit far more often.
I'm actually looking forward to getting guys like Cody and Zach back so we can give him a day here and there. CT's value is versatility, he spells a lot of people to be out there every day essentially. But he needs to be spelled at times too and I just haven't been able to do that 
It's not like Taylor is just in there filling up a spot either. CT is slashing .279/.406/.486 with a .892 OPS, which would all be career-highs for him. Taylor also has 6 home runs for the Dodgers and has pushed across 21 RBI's. Defensively, he's been all over the diamond. He's started games at 6 different positions in 2021. 
The Dodgers are hurting, but they're also getting healthy. That's great news for them and great news for Taylor. 
NEXT: Several Former Dodgers Including Matt Kemp Named to Team USA Olympic Roster