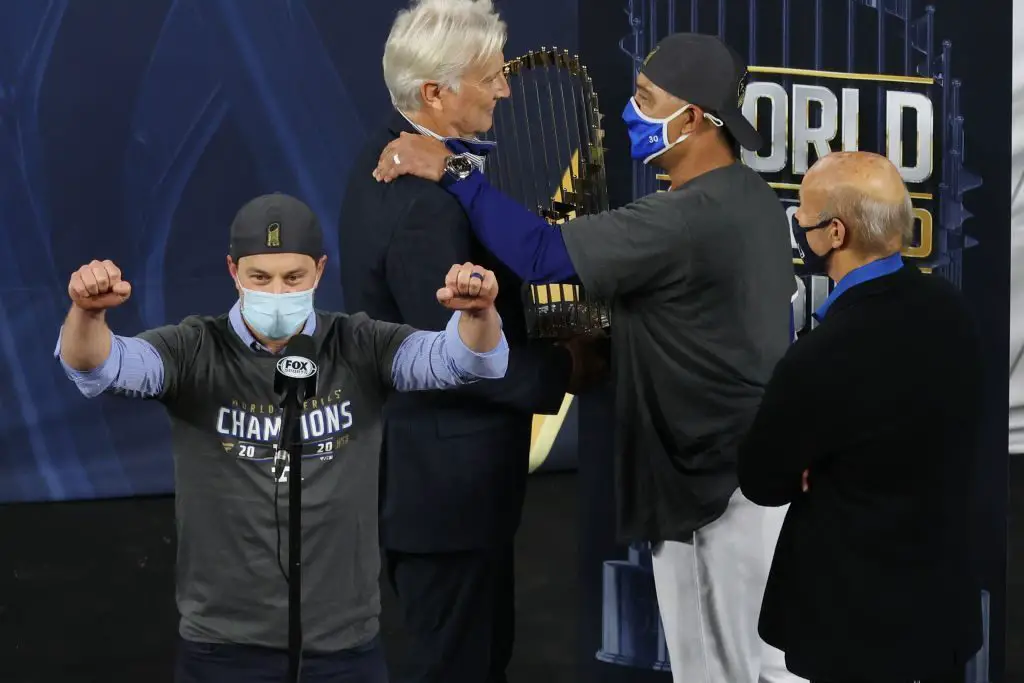 Dodgers Team News
Dodgers: Los Angeles is Not Focused on Cutting Their $254 Million Payroll in 2021
The Dodgers signings of Justin Turner and Trevor Bauer put them in unfamiliar territory. For the first time since 2015, they will be over the $250 million mark in payroll by the time Opening Day rolls around. 
That is assuming that they don't make any more moves. The Dodgers could look at the luxury tax implications and decide that they need to shed around $5 million to get under the stiffest penalty allowed by MLB. 
But from the sounds of it, Andrew Friedman has no intentions of doing that. The Dodgers President of Baseball Operations spoke with the media on Friday morning and reiterated that his main priority this year is to defend the World Series title. 
Our primary focus is on doing everything we can to defend our title…where we are right now, I wouldn't be surprised at all if this is where we finished this year.
Generally speaking, teams that win a World Series don't feel as inclined to spend money immediately after a championship. With the pressure off, front offices have a tendency to pull back a little at times. For the Dodgers and Andrew Friedman, that is the complete opposite of their plan of attack. 
The Dodgers have done several things throughout the course of this offseason to make them a better team now and in the future. They've obviously signed and traded for the immediate talent that will help them on their path to the World Series this year. But they have also moved around pieces to get back prospect depth that will help in the long-term. 
The fact that the Dodgers are willing to spend money fresh off of a championship should be a good sign for fans. They want to keep winning, and they proved that with over $150 million in commitments this offseason. 
Have you subscribed to our YouTube Channel yet? Subscribe and hit that notification bell to stay up to date on all the latest Dodgers news, interviews, live streams, and more!
Dodgers: Dave Roberts Praises Trevor Bauer for Giving Fans More Access to Baseball