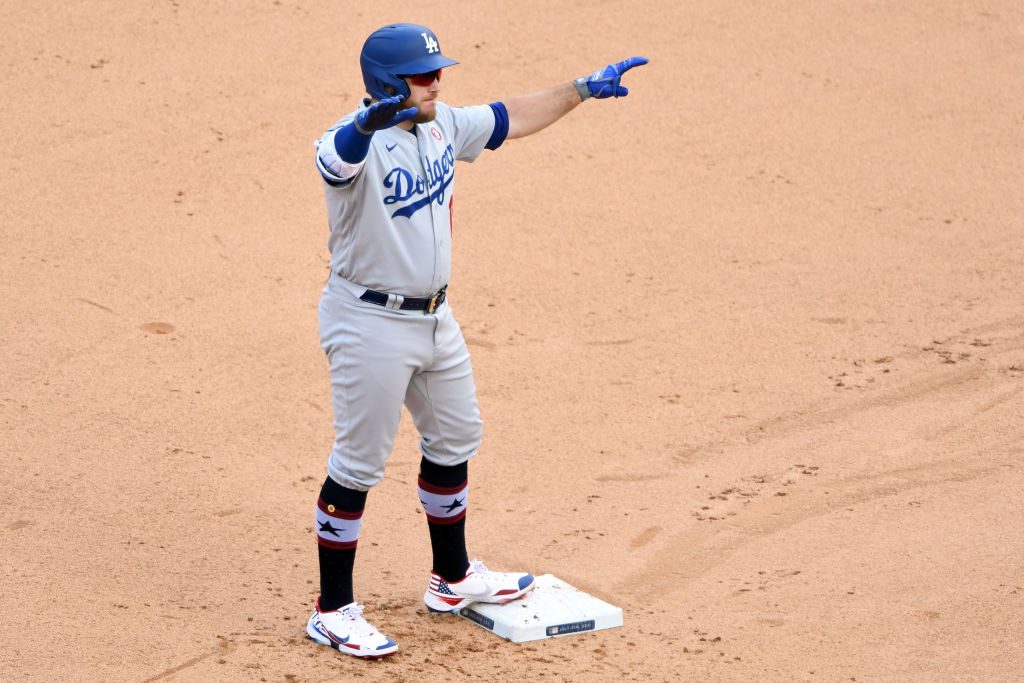 The Dodgers are dealing with another injury to an All-Star. To be fair, this injury is more minor than most, but first baseman Max Muncy is dealing with a back issue.
Dodgers manager Dave Roberts didn't sound all that concerned about Muncy during Friday's pregame press conference.
It's loosened up. Talked to him today and he said he could be in there, but I just felt that, giving him an extra day, to then run him five in a row, makes the most sense, but he'll be available to pinch hit or or whatever we need.
After this weekend series against Colorado, the Dodgers will play two of the best teams in the NL. They host the Braves at home before heading to San Francisco for their final series against the best team in baseball (by record). It makes sense for Roberts to rest one of his best bats in Max Muncy multiple days in a row. 
Muncy is slashing .184/.279/.474 for the month of August, but remains in the MVP conversation. For the season, Muncy owns a 151 wRC+ with 28 home runs and 76 RBI. He's been a potent offensive weapon on one of the best offenses in baseball.
Max Muncy CRUSHED this home run pic.twitter.com/I598heIjFN

— Talkin' Baseball (@TalkinBaseball_) May 28, 2021
Including Fridays's game, the Dodgers have 33 games remaining in their schedule. If they're going to catch the rival San Francisco Giants, they'll need all of their key pieces healthy. Muncy has been a key cog in the Dodgers lineup all season. It's hard to believe the Dodgers can catch the Giants without a healthy Muncy, hence the added rest.
Muncy has provided consistency this year as the Dodgers have battled several injuries to key players.
The Dodgers management of Muncy's minor injury could have a massive impact on the team's stretch run. Even when your lineup is full of All-Stars, keeping your slugging first base man healthy is always a priority.
Dodgers News: An Update in the Trevor Bauer Legal Investigation