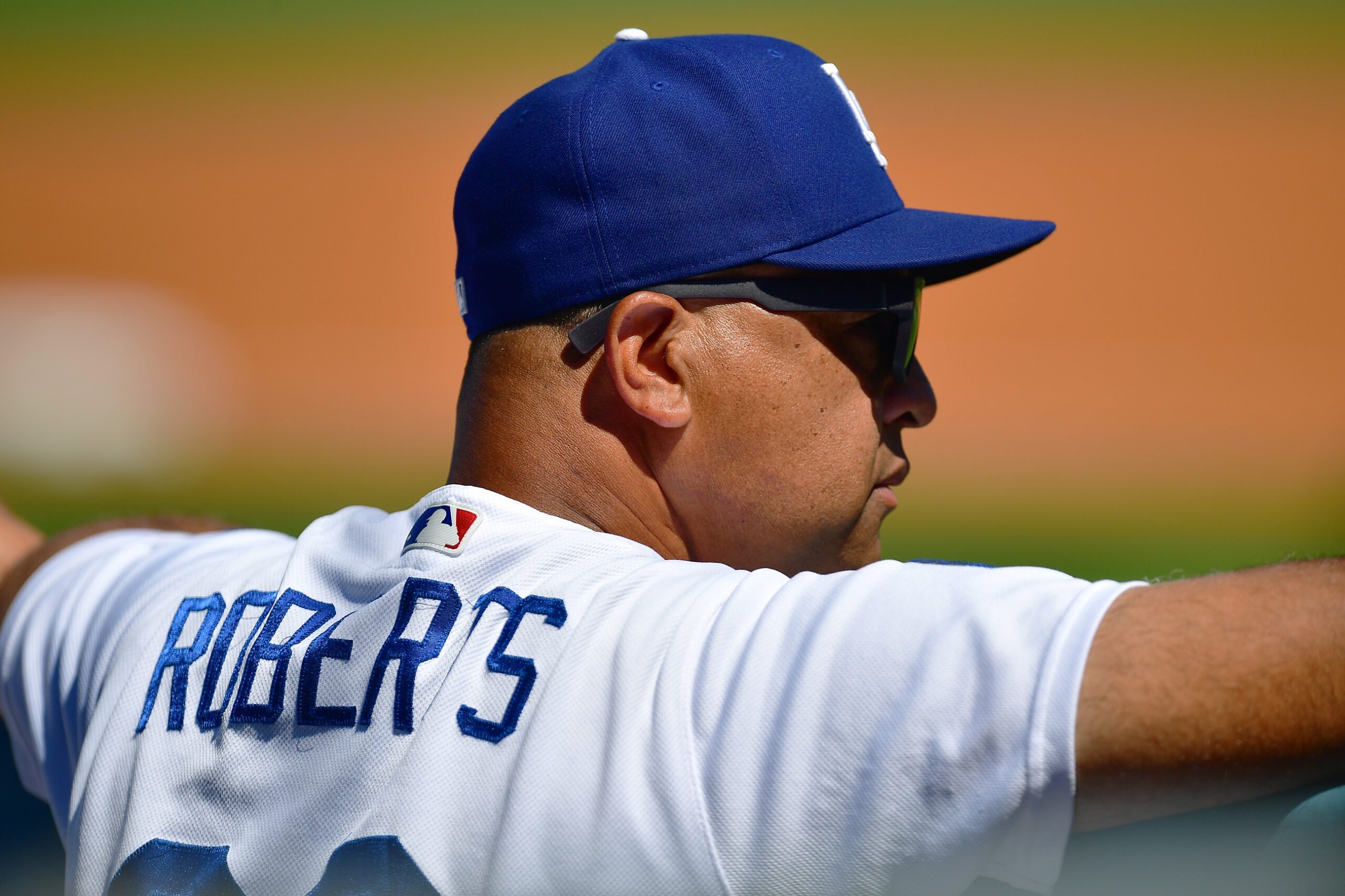 Dodgers Team News
Dodgers: Mariners Fans Joy is Something Dave Roberts Wishes More Dodger Fans Had
The Dodgers are closing in on the postseason and thanks to the hype built up all season long the Dodgers have no choice but to win it all. With the accolades continuing to mount up, the pressure remains at an all time high with the notion of "championship or bust" looming throughout the organization.
Unlike the Dodgers, the Mariners made the playoffs for the first time in 21 years causing a frenzy that rang through Chaves Ravine as fans were overjoyed. The Mariners don't have championship aspirations like the Dodgers, which allows fans to just be happy and soak in the moment that hasn't been seen in over two decades. 
When you are part of a sports mecca like Los Angeles, championships are the only thing that matters. According to Dave Roberts, Dodgers fans could take more time to enjoy the little things rather than looking at the bigger picture.
"Unfortunately, the world has gone very cynical, which is sad. … Are certain fans, not all, jaded? Absolutely. And [they] don't realize what it takes, what this team, in particular, has had to overcome, to get to this point."
Living in the LA spotlight comes with its highs and lows. Fans appreciate greatness at a very high level causing more pressure for sports teams but also knowing getting to the top becomes that much sweeter.
"The sense of gratitude and joy is many times lost in our society, and certainly in sports, it's at the forefront. I wish they certainly would enjoy the ride and know and appreciate what we do, regardless of ultimately if we're the last team standing."
We're ready for the Tyler Anderson & Andre Jackson show! ?

Dave Roberts on Anderson's final regular season start. #AlwaysLA pic.twitter.com/kBIjhorzeF

— SportsNet LA (@SportsNetLA) October 2, 2022
You want to sympathize for Roberts, but winning really is all that matters in LA. In all cities you will find fans only along for the ride once they reach the postseason, but there are also much more diehard fans in such a populated city.
Making the playoffs is simply not enough, especially with how great the Dodgers have been all season long. No World Series would simply be a major disappointment.