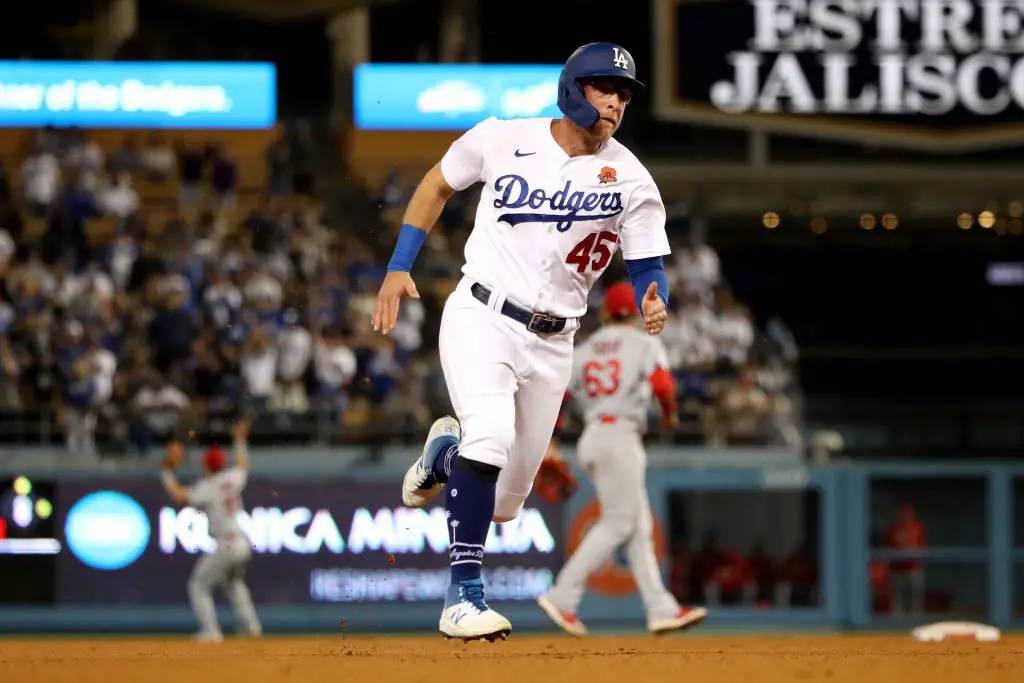 The Dodgers have a stacked lineup top to bottom. There are few around Major League Baseball that would argue against that at this point. But when a guy like Mookie Betts can be on the injured list and it doesn't hurt a team, they have to be stacked. 
But they've had success with guys like Matt Beaty being available to them. Even without consistent playing time, Beaty steps up and constantly delivers for the Dodgers. He did it again on Tuesday night with a 2-run double to take the lead. 
After the game, Beaty talked about that at-bat that ultimately proved to be the difference-maker in the Dodgers win. Small adjustments are what make him take such good at-bats, and that's exactly what he did. 
Just trying to make a little bit of an adjustment up there at the plate and luckily, it wasn't a huge adjustment but was able to get it past first base and score some runs. Just trying to put the ball in play, there are 2 outs and 2 strikes, hoping something good would happen. 
I recognize that I say this as a noted Matt Beaty fan, but odds are he's a starter on most teams around baseball. He just happens to play for the Los Angeles Dodgers. But Dave Roberts certainly knows the value he brings. 
It was great, Matt has been a pro. All guys want more at-bats, and his role on this club is to play sporadically and get spot starts and take tough at-bats off of the bench. Today, he really fought and competed. The base hit to center field and obviously the 2-run double was huge. …Really happy for Matty. 
Obviously, the defense has been an issue for Matt in 2021, and that's part of the reason why he doesn't get more starts. But Roberts also seems to love him off of the bench given his ability to put the ball in play. He's striking out in just 18 percent of plate appearances and still barreling balls more often than last year. 
He won't start often, but Matt Beaty is incredibly valuable to this Dodgers team. 
Dodgers: Doc Speaks on the 'Contagious' Impact of Trea Turner