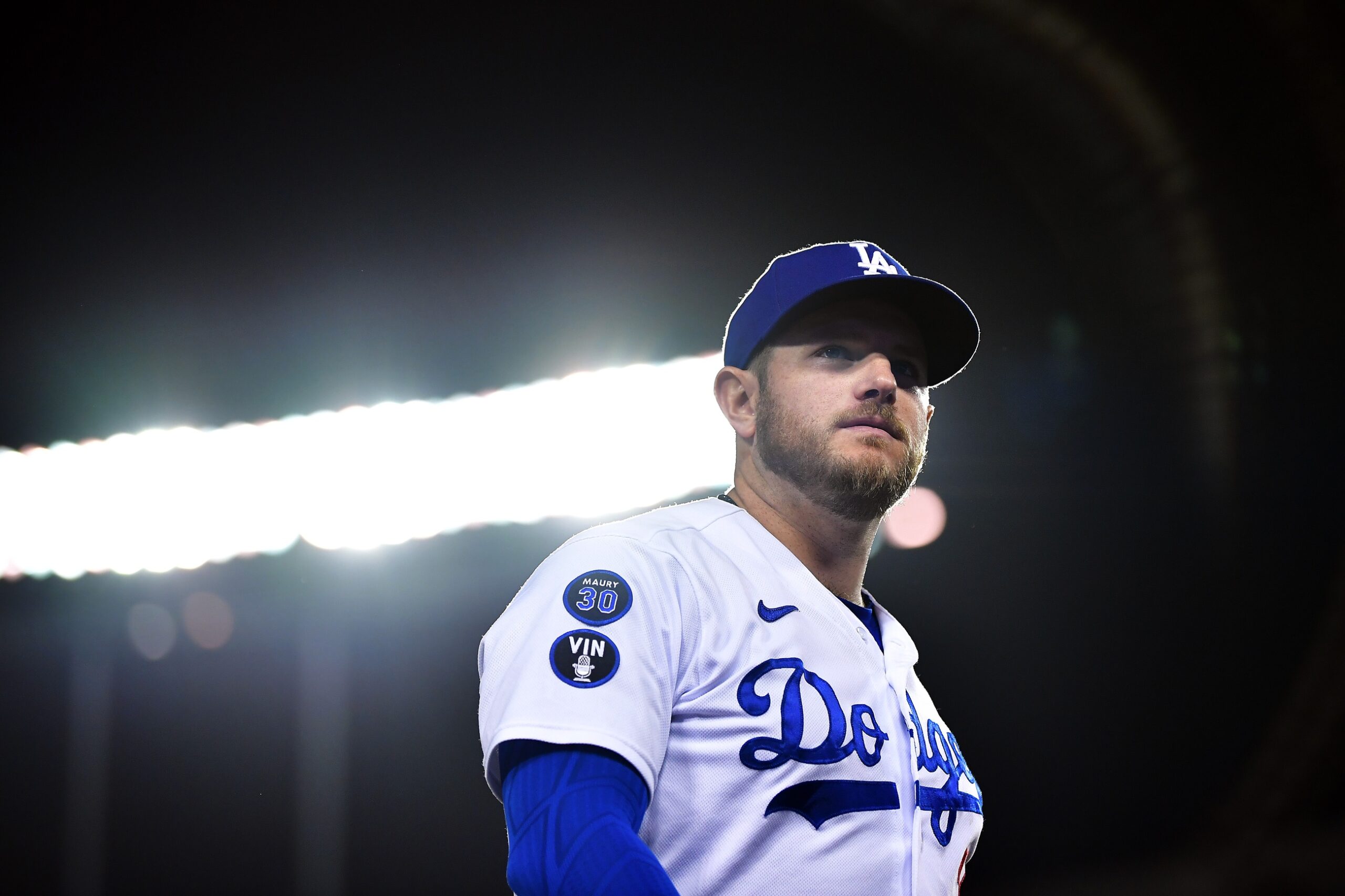 The 2022 World Series has officially begun between the Houston Astros and the Philadelphia Phillies. But that should have been the Dodgers and both the fans and Max Muncy know it. It should have been us if we hadn't "stumbled over our own feet in the NLDS."
In order to make it to the World Series you not only have to get it done during the regular season but also at each stage of the postseason, something the Dodgers failed to do by winning only one game after Roberts expected them to win the whole thing. 
Now that the wounds are no longer fresh, All-Star third baseman, Max Muncy, finally shared his piece with Dodgers fans after the conclusion of the team's 2022 season.
As he stated in his post, Muncy struggled to find his groove near the beginning of the season and finished the 2022 regular season slashing .196/ .329/ .713. 
However, he began to find his groove near the end.
During the month of September, he batted for a .259 AVG, .376 OBP, and .506 SLG. He then concluded the postseason with 4 hits, 1 home run,  2 RBI, and a .286 AVG from the plate which is well above his .238 accumulated career postseason AVG.
The 32-year-old is guaranteed to be back just as he's stated in his Instagram post. He was set to have a club option for the 2023 season however the Dodgers decided to offer him an extension.
Both the Dodgers and Muncy agreed to terms on a deal that is guaranteed for next season at $13.5 million with a $10 million team option for 2024.
Although Muncy will be back for the 2023 season, the rest of the team may look a little or a lot different depending on how this upcoming offseason goes.
Have you subscribed to our YouTube Channel yet? Subscribe and hit that notification bell to stay up to date on all the latest Dodgers news, rumors, interviews, live streams, and more!
NEXT: Chris Taylor Among First Ever Utility Player Noms for Award