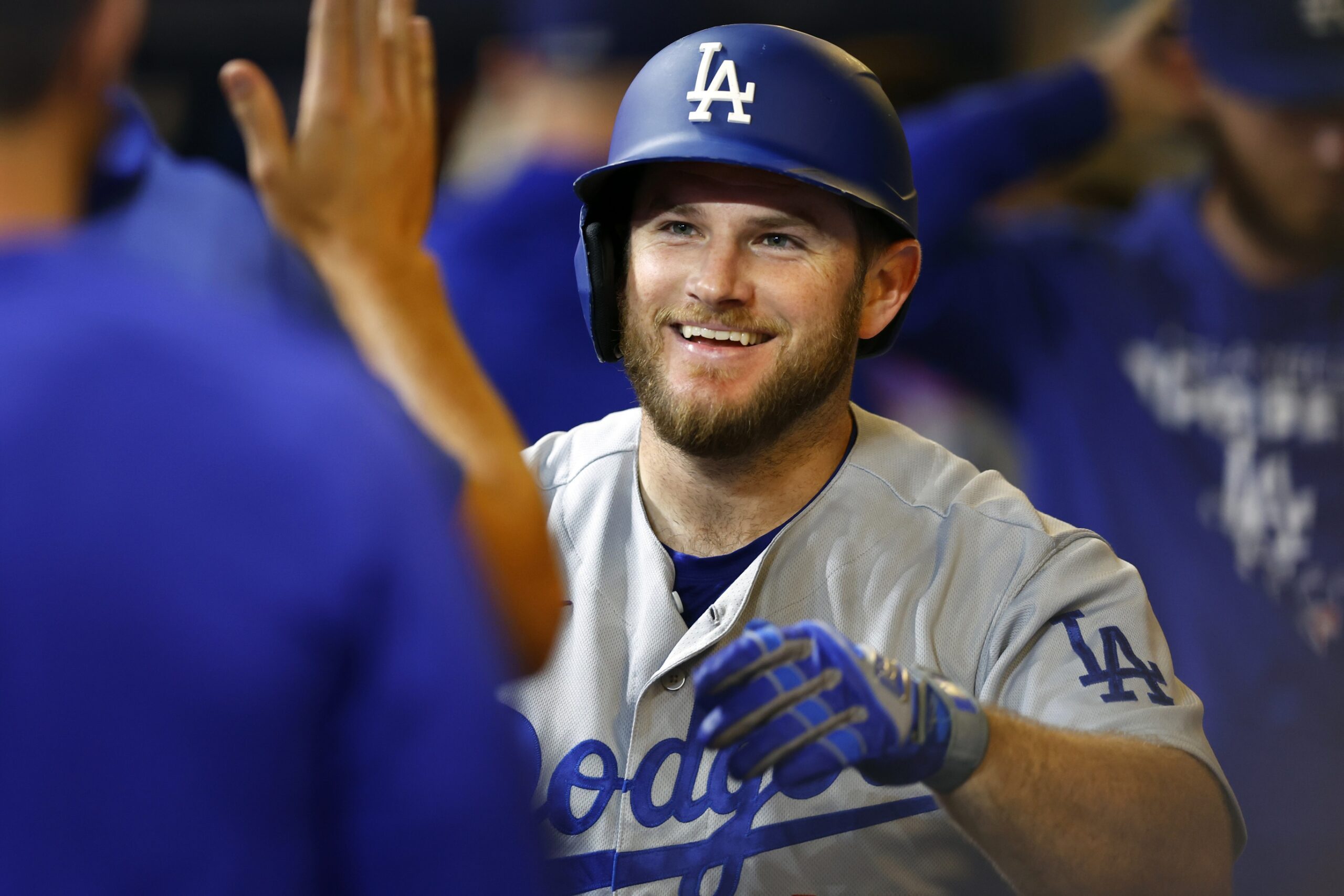 Dodgers Team News
Dodgers: Max Muncy Gets Through Mental Struggles With Help From Support Group
It's never about how you start… For Max Muncy, he looked like a shell of his former All-Star self through most of the season.
Lucky for Dodgers fans, there is a reason Muncy is a pro athlete and thanks to a change in his swing, he has been able to turn his season around. Adjusting from his injury and relearning what he did best was no easy feat, but he's getting there one day at a time. He spoke at length with Fabian Ardaya of The Athletic about his season and his struggles. 
"I was doing what I thought was right, but it was only what felt comfortable."
Muncy took notice of what had been going on, only batting a .150 which was the lowest in the league among qualified hitters and decided he needed a break to rest his injury and mental health. Since Muncy was able to reinvent his swing, he has been a top five hitter in the game. 
Two angles of Max Muncy's shuffle thing he started that got him on track. pic.twitter.com/dVhMYrgd8G

— Chad Moriyama (@ChadMoriyama) August 18, 2022
Throughout this entire process, Muncy had lost his confidence. Regaining it back was nothing short of easy but it only speaks to the true professionalism Muncy has had throughout his entire career and the level of support from his teammates. 
"These guys have picked me up every single day. And they keep reminding me, 'Hey, we know who you are. We know the kind of player you are. We know you're going to help us down the run.' Having that kind of support has made it a lot easier, but it's still one of the tougher things I've ever had to deal with."
Since August 1st, he's been a whole new Max in that he's resembled himself again. The two-time All-Star has hit .320 with a 1.184 OPS over his last 14 games. The slug is back, evidenced by 5 doubles and 6 home runs over that stretch.
A resurgence in his game has eased his mental struggles. And that's something he thanks his teammates for… giving him time to get back to the old Max.