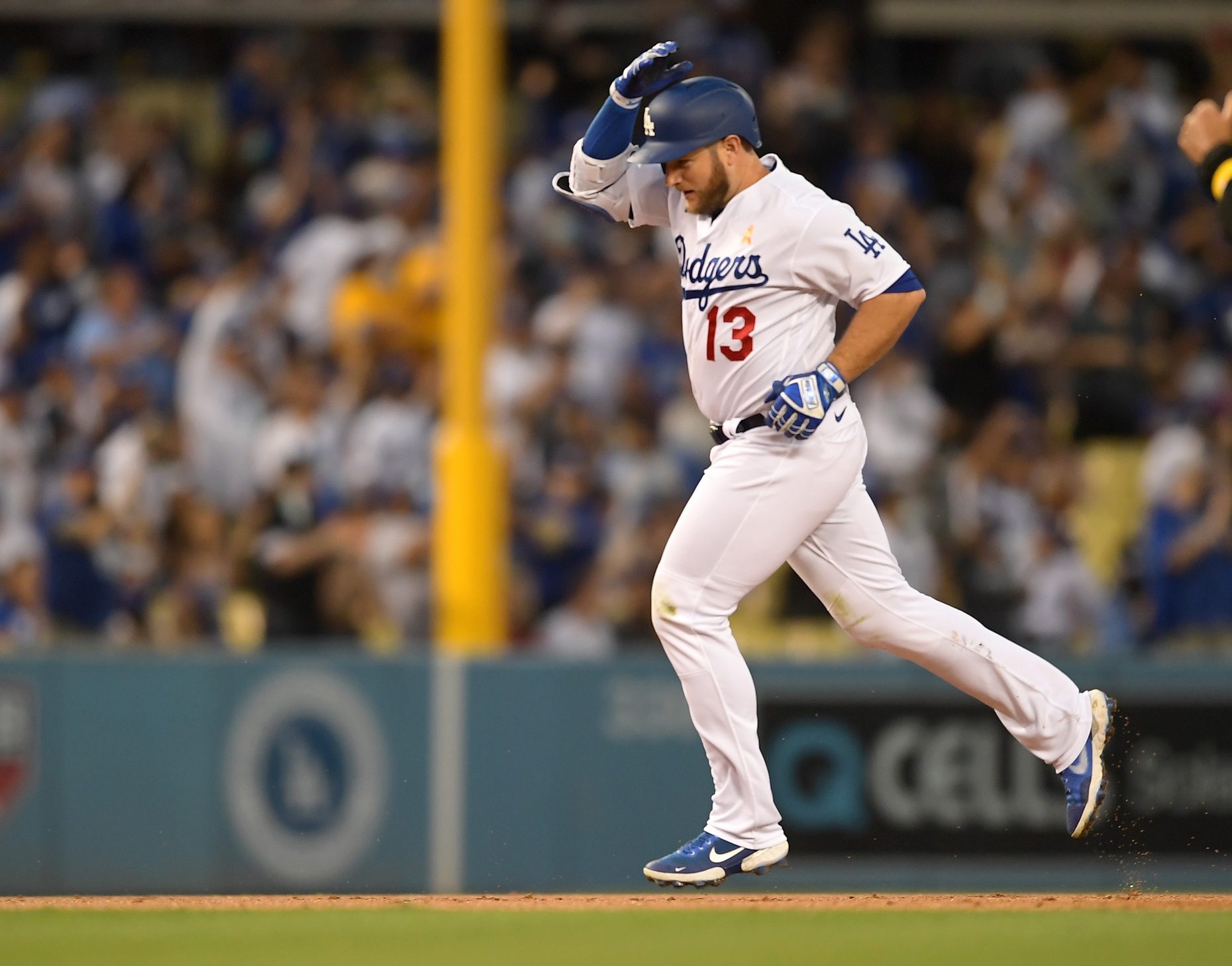 After months of of speculation on whether or not free agent Freddie Freeman will sign with LA, the Dodgers player who would be affected most by Freeman's coming to LA gave his two cents.
On episode of AM570's Dodger Talk with David Vassegh, current Dodgers first baseman Max Muncy confirmed that he's all-in on LA signing Freeman. In fact, Muncy is even willing to primarily play second base to accommodate Freeman.
"I think it's awesome. imagine how dangerous we'd be if we get him in that lineup. It makes me really excited. Yeah, maybe it's not as much first base but that's ok because I think I've said several times I enjoy playing second base more."
To Muncy's point, Freeman is one of the best hitters in the game. Freeman won the 2020 NL MVP and posted a 1.045 OPS in the Braves successful title run last year.
The Dodgers need to replace Corey Seager's powerful left-handed bat. Freeman is as good of an offensive player as Seager, if not better. On top of that, Freddie is a perennial Gold Glove candidate at first base.
If the Dodgers land Freeman, Muncy thinks the implementation of the universal DH provides even more flexibility to consistently get Freeman, Muncy, and LA's other quality bats into the lineup.
"And if we get the DH, obviously, that's gonna be a rotating position — we're not gonna have one set DH because we can utilize it to get people off their feet and get them rest days without getting them out of the lineup."
The Dodgers signing Freeman isn't a sure thing, but it's definitely a possibility.
Earlier this week, The Athletic's Ken Rosenthal stated that the Dodgers can whisk Freeman away from Atlanta with "the right offer".
Muncy is all for the Dodgers making the right offer.
Max Muncy Wants Freddie Freeman on Dodgers & Is Willing to Move to Second Base! LA's New Lineup!
Have you subscribed to our YouTube Channel yet? Subscribe and hit that notification bell to stay up to date on all the latest Dodgers news, rumors, interviews, live streams, and more!
NEXT: Joe Kelly Pens a Letter to Frustrated MLB Fans