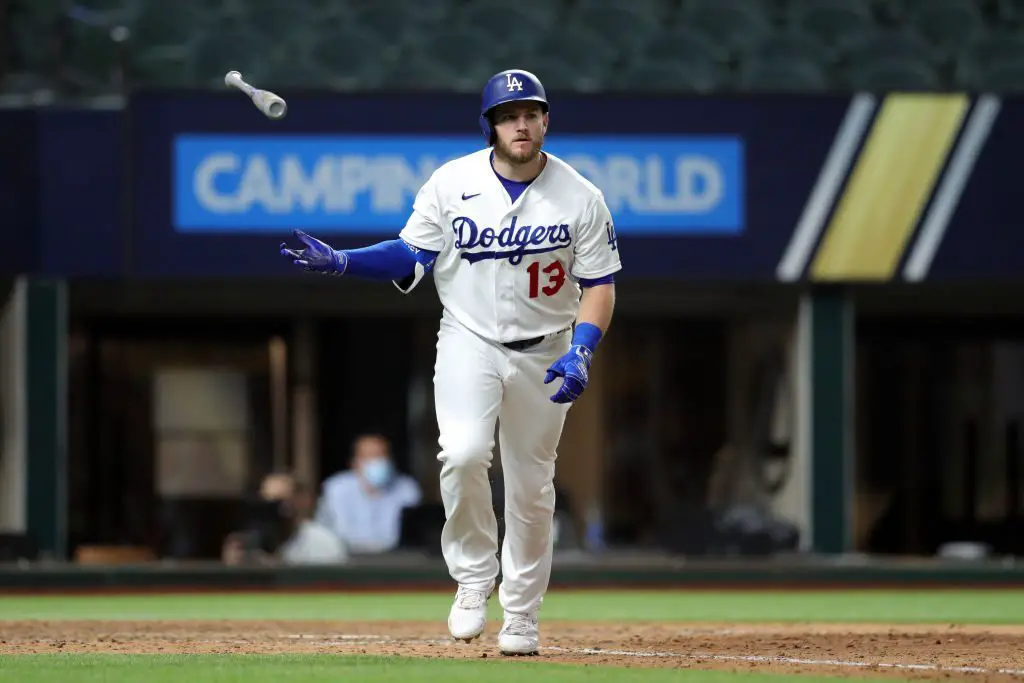 The Dodgers and Giants faced off once again at Dodger Stadium on Thursday and the game featured a matchup of former teammates, LA first baseman Max Muncy and current SF pitcher Alex Wood.
While the two combined to help the Dodger organization win its first World Series in more than three decades a season ago, it wasn't exactly smooth sailing between them. Last summer, while getting ready for the season during "summer camp" at Dodger Stadium, Max took an Alex Wood fastball off the hand which ultimately contributed to his worst season in blue.
Muncy won't often put the blame on something for struggles at the plate, but after fracturing a finger last year, Max ultimately admitted that he struggled with pitches in and on the hands. On Thursday, Max didn't not seize the opportunity to exercise some demons from a season prior.
Mad Max turned around an 0-2 fastball for a home run to give the Dodgers the lead late, a homer that proved to be the difference-maker for LA. After the game, Max talked about focusing in on the former teammate that broke his finger a season ago.
I don't know if there were any flashbacks, but it was definitely in my head. There was definitely some intent behind every swing tonight. There's no doubt about that. It was just one of those things that kind of happens and you've just got to move on from it.
The slugger connected on his 11th home run of the season and drew praise from his manager who called him a top player in the game. In May, Muncy is batting over .350 in 22 games, picking it up after a slow start.
I felt the same way all year long. When I went through that rough stretch, I was still seeing the ball well and getting good swings off.
Max Muncy leads MLB in WAR.

— Joe Davis (@Joe_Davis) May 25, 2021
Max leads the Dodgers in Wins Above Replacement (WAR), batting average, on-base percentage, slugging, home runs, runs batted in, and walks. Moreover, his walks and on-base leads all of baseball.
So, apparently, don't break Max's finger if you don't want him to go upper tank on you?
NEXT: Dodgers Continue to Insist David Price Will Not Be Their Fifth Starter