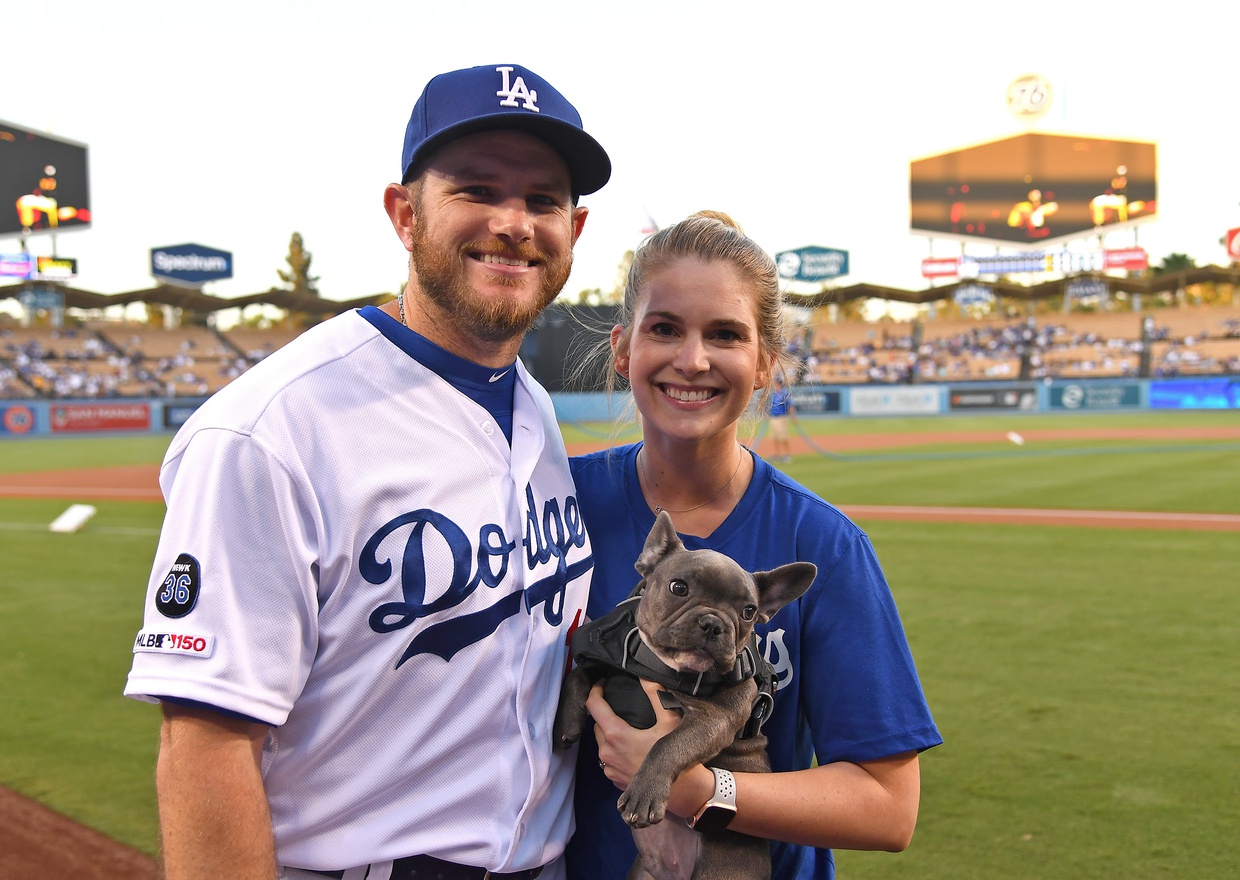 After a season of highs and lows for the Dodgers' second baseman, Max Muncy and his wife, Kellie expect another addition to their family this spring.
On Saturday, Muncy posted a video revealing the exciting news:
Max and Kellie's daughter, Sophie, didn't seem all too thrilled about the recent news ending her time as the only child in the Muncy family.
Sophie Kate was born in July of 2021 and will be expecting a little brother in May of 2023, according to Kellie's caption on her Instagram.
Just in time for another season of Dodger Baseball. Fortunately, Max will be able to be home with his wife for the next few months of the offseason but it's back to spring training right when baby boy is due.
Congratulations to the Muncy family and we wish the best of health to Kellie and baby boy!
Other Dodgers News
Rumor has it that Los Angeles could potentially go after Carlos Correa this offseason according to John Heyman for the New York Post. But will the Dodgers be willing to sign him to a 9-year contract that he's asking for? Probably not.
Also, the 2022 MLB season officially came to a conclusion Saturday when the bad guys won the World Series in six games over the Phillies. However, Dodgers fans were able to find a little bit of a silver liner as former Dodger player, Dusty Baker won his first title across his 22 years as a manager. It was a bittersweet moment for Dodger fans but congrats to Dusty!
Have you subscribed to our YouTube Channel yet? Subscribe and hit that notification bell to stay up to date on all the latest Dodgers news, rumors, interviews, live streams, and more!