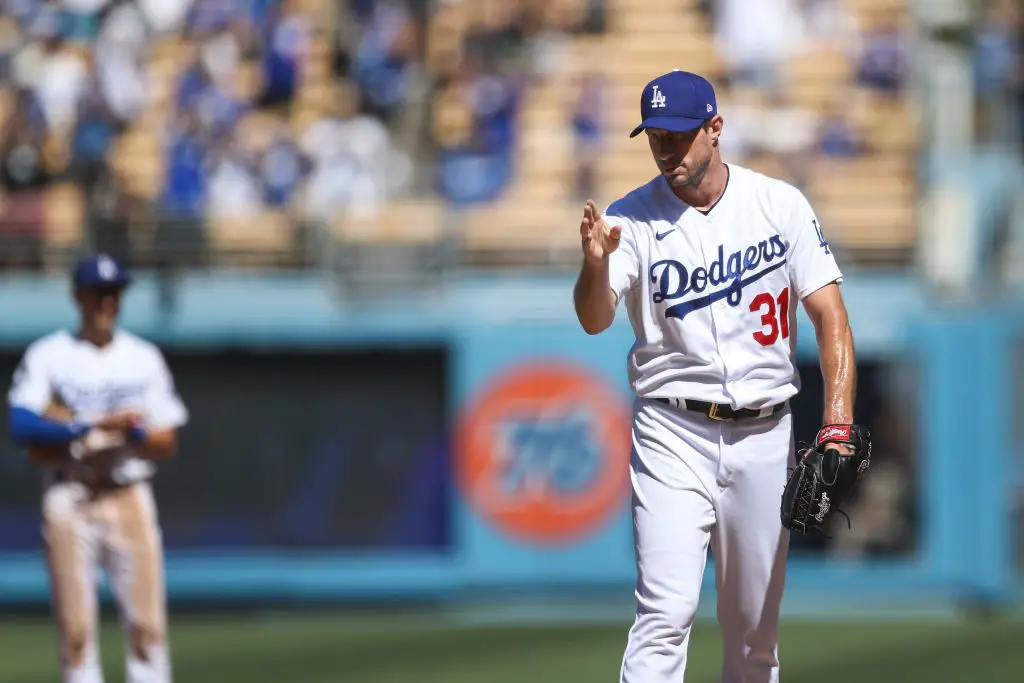 Dodgers Team News
Dodgers: Max Scherzer Says LA Fanbase Adds Inspiration to Beating Giants
There are very few rivalries in all of professional sports quite like the Dodgers versus Giants. You have the Red Sox/Yankees, the Lakers/Celtics, and Duke/North Carolina. You can even throw the San Diego Padres versus themselves on that list. 
But there really is nothing like the rivalry that exists between the Dodgers and Giants. Those 2 teams being very good this year and facing off in the National League Division Series only adds fuel to the mutual hatred between the NL West teams. 
And Max Scherzer knows that this is more than a playoff game and postseason series. For Dodgers fans, Max knows this one is personal. 
Our Dodgers fanbase definitely wants us to beat the Giants. It's personal to them, so it's personal to us. 
Funny enough, Scherzer has not really faced the Giants in 2021. He threw just 12 pitches against them with the Nationals back in June before leaving the game with a groin injury. Now with the Dodgers, he will get his first real taste at the bitter rivalry. 
And it could not come at a better time for the Dodgers. Game 3 often proves to be a tipping point for a best-of-5 series, and they do not want to be in a position where they need to win back-to-back games. It could also keep LA from potentially needing to travel up to the Bay for Game 5, which would be ideal. 
The Dodgers have the right guy out there for Game 3, now they just need to execute. 
Dodgers: Mookie Betts Compares Rivalry with Giants to Red Sox vs Yankees