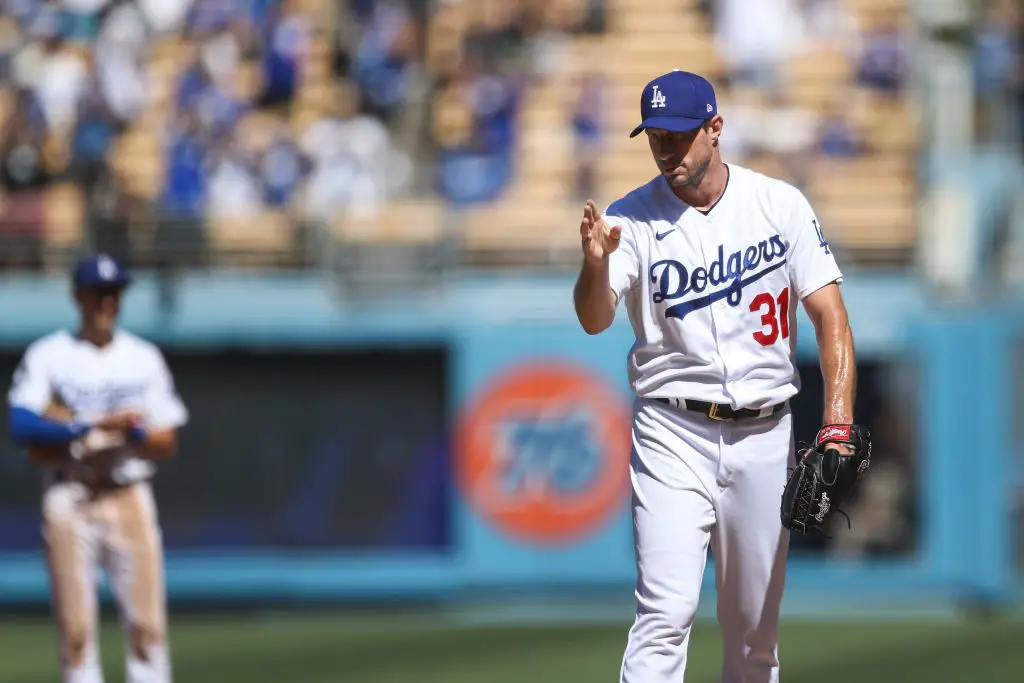 Dodgers Team News
Dodgers: Max Scherzer Shares Thoughts on Wild Card Game and Postseason Setup
For the first time since 2012, the Los Angeles Dodgers will not enter the postseason as the NL West Champions. This reality has been a hard pill to swallow given how well this team has played, but they simply ran into a team that played just a little bit better.
So what do the Dodgers get for winning a franchise-record 106 games and owning the second-best record in all of baseball? A win or go home matchup against one of the hottest teams in baseball over the final month in the St. Louis Cardinals.
There have been plenty of debates in recent years over what the league should do with their current Wild Card format. One on hand, it creates a heavy emphasis on winning your division while still giving teams a shot to contend for one of two Wild Card spots. On the other hand, there will be seasons like this one where a really good team is forced to a one-game playoff while teams that were not as good get to move directly into a divisional series.
No one would be surprised if any Dodgers players were upset by the outcome of their season, but according to Max Scherzer, no one is dwelling on the journey here. When speaking to the media during their press conference on Tuesday, Scherzer was very clear when asked if the team was upset about having to play in the Wild Card game on Wednesday.
No. You have to win your division. We didn't win out division. We're in the Wild Card game. There's no crying in baseball.
At the end of the day, the Dodgers have no choice but to play the hand they were dealt. It's not like their odds have taken a hit by their circumstance either, as they are still the favorites to win it all once again.
There is plenty of talent on this team to overcome an extra game in the schedule, but we all know that talent alone doesn't win championships. The journey to repeat begins Wednesday afternoon at Dodgers Stadium, where a raucous home crowd will hope to propel this team to a divisional matchup with the San Francisco Giants.
Dodgers: Trevor Bauer Posts a Brief Update on His Pending Legal Matters