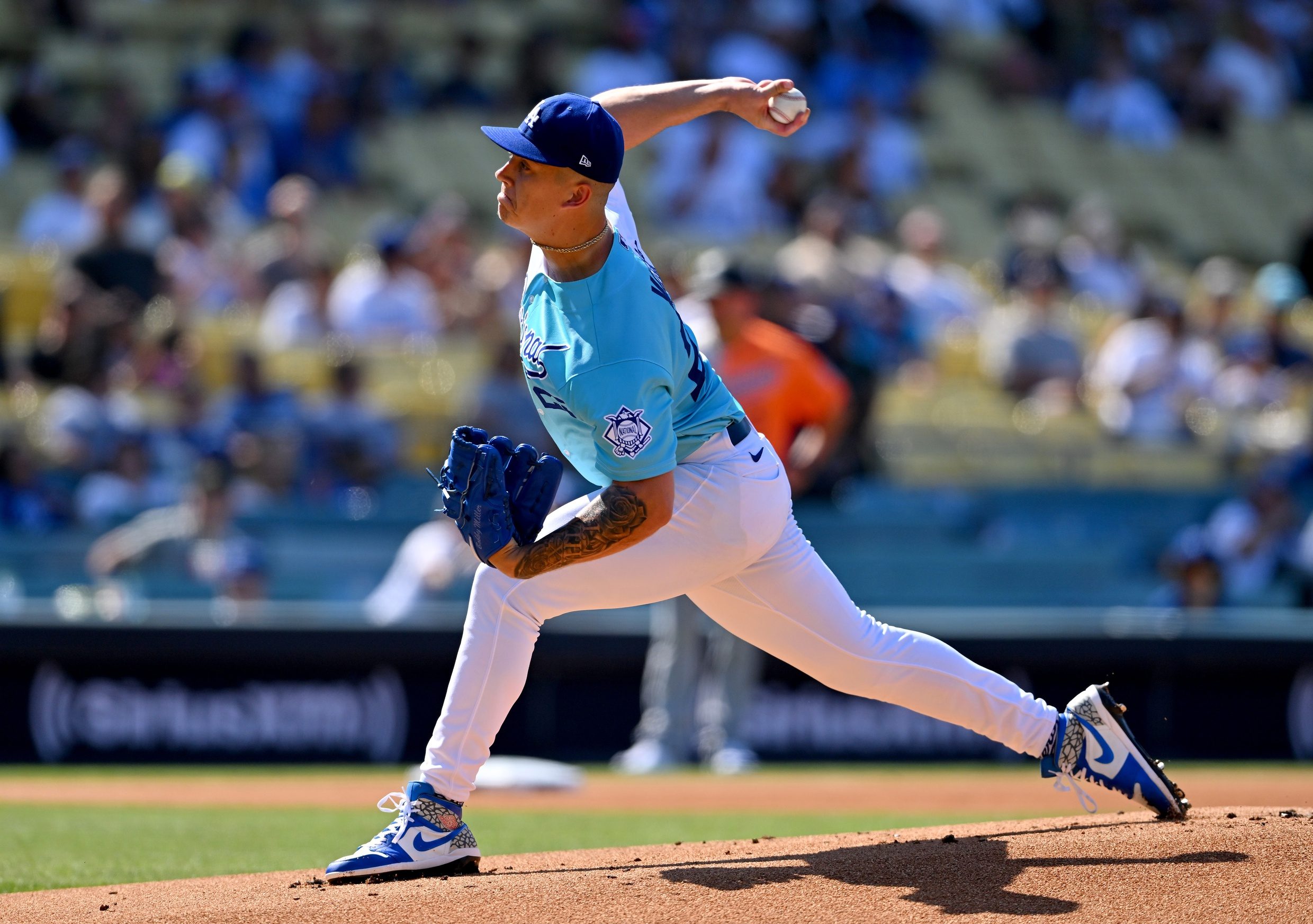 Dodgers Team News
Dodgers May Look to Integrate Talent from Minor League Levels To Fill Holes in 2023
When Dodgers president of baseball operations Andrew Friedman and general manager Brandon Gomes met with the media earlier this week, most of the focus was understandably on L.A.'s NLDS debacle and how the franchise will recover and regroup.
But one comment from Friedman that has kind of flown under the radar gives a little insight into how the Dodgers might look to build their team for 2023.
"We have a number of really talented minor-league players right now at the upper levels. And part of our focus this offseason will be, how many to look to integrate early in the year? How many of them will kind of serve as depth throughout the year, get some experience and then be part of the core going forward? All are things that we're going to have to work through this offseason."
Some of those talented minor leaguers include Miguel Vargas, James Outman, and Michael Busch on the offensive side and Bobby Miller, Ryan Pepiot, and Gavin Stone on the pitching side. Vargas and Outman got cups of coffee in the big leagues this year, and Pepiot got a little more than that.
Shortstop Trea Turner is about to be a free agent, veteran Justin Turner has a team option L.A. needs to decide on, and center-fielder Cody Bellinger is a prime candidate to be non-tendered. If they wanted to, the Dodgers could move Gavin Lux back to his natural position of shortstop and install Busch at second, Vargas at third, and Outman in center. Similarly, with Clayton Kershaw, Tyler Anderson, and Andrew Heaney all heading into free agency, Los Angeles could make plenty of room for Miller, Stone, and Pepiot if they wanted to go that route.
It's hard to picture the Dodgers going with that much of a youth movement, but it illustrates the decisions Friedman and Gomes have to make over the coming months.
Have you subscribed to our YouTube Channel yet? Subscribe and hit that notification bell to stay up to date on all the latest Dodgers news, rumors, interviews, live streams, and more!