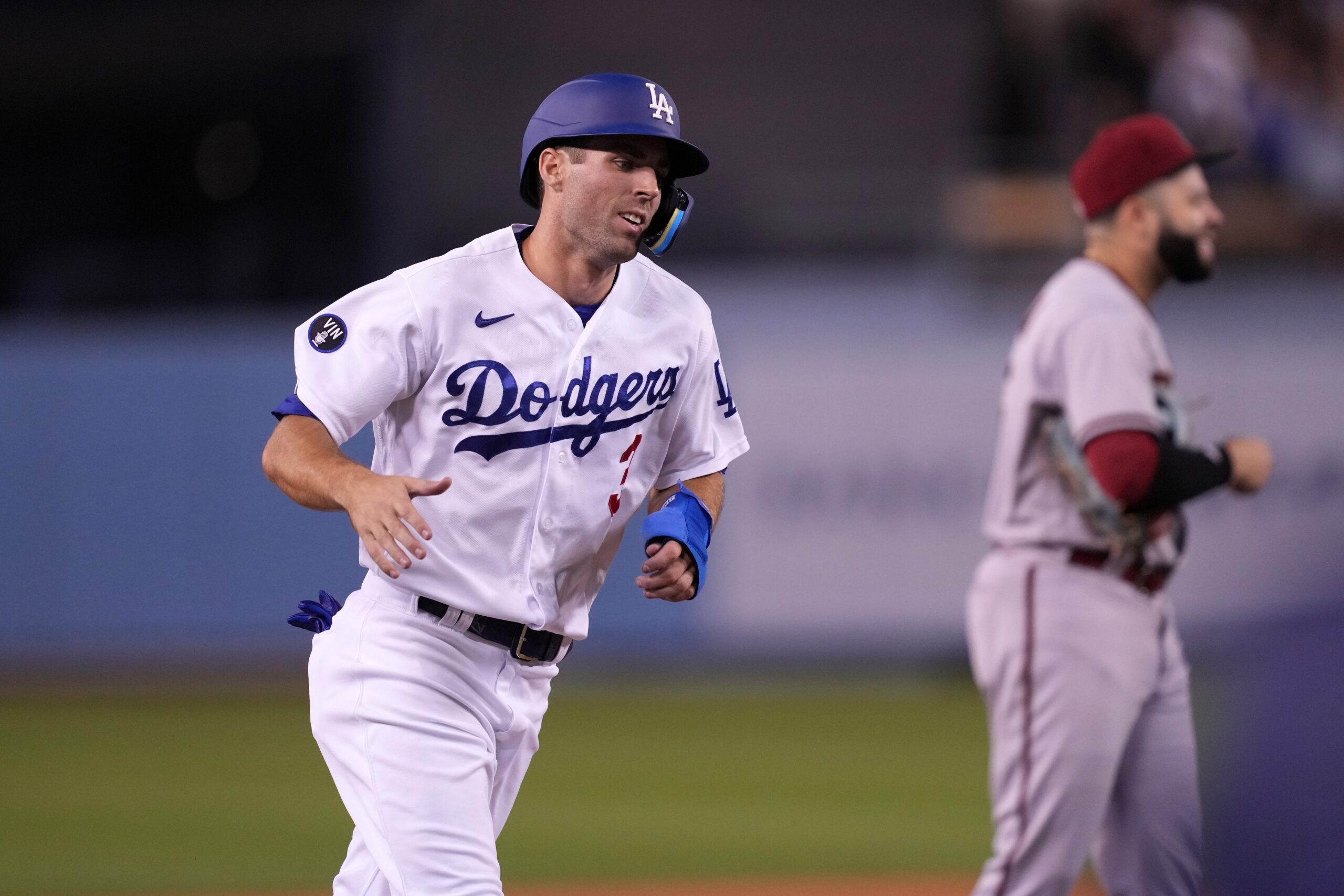 Dodgers Team News
Dodgers: Meet Chris Taylor's First Dog, Charlotte, Who He Named After His College Town
As crazy as it sounds, MLB players have lives outside of just playing the game which also includes the fact that they have a little family of their own outside of the Dodgers family.
Many players are welcoming their first or second child but Dodgers utility man, Chris Taylor, is taking his time. Last year, CT3 proposed to his longtime girlfriend Mary but before that, it was just him and his german shepherd, Charlotte.
In a recent video, Chris Taylor shares a little bit about his journey with the Dodgers and also introduces Charlotte, who he picked up from a shelter halfway through the 2021 season.
"I think everyone likes the spotlight on them when they're doing well when you're going to the field every day you're there for 10-12 hours a day. It can be a little bit of a grind. So when I get home, I like to have a full escape and have my mind off baseball, having a dog, Charlotte, helps me with that."
Charlotte is Taylor's first dog and he named after Charlottesville, Virginia, which was the town he went to college in.
Taylor also reveals that whenever some of his teammates come over, they'll sometimes bring their own dogs for "puppy playdates." Since then, Charlotte has grown a fond liking for one player's dog in particular; Cody Bellinger's Doberman, Junior.
Taylor also shared the best part about having a best friend at home waiting for him:
"It doesn't matter if you have a good game or a bad game, she's going to be happy when you walk through that door. It's kind of refreshing to have that."
Chris Taylor definitely needed that support this year as he struggled at the plate. He finished the regular season with a .221 AVG and 160 strikeouts in 402 at-bats. In the 2022 postseason, he went 0-for-7 against the Padres which was underwhelming after the previous postseason he had where he was batting for a .351 AVG, .419 OBP, and a 1.203 OPS.
Hopefully this was just one fluke year for the 32-year-old since Taylor signed a four-year contract last year worth a reported $60 million, and the deal includes a team option for 2026.