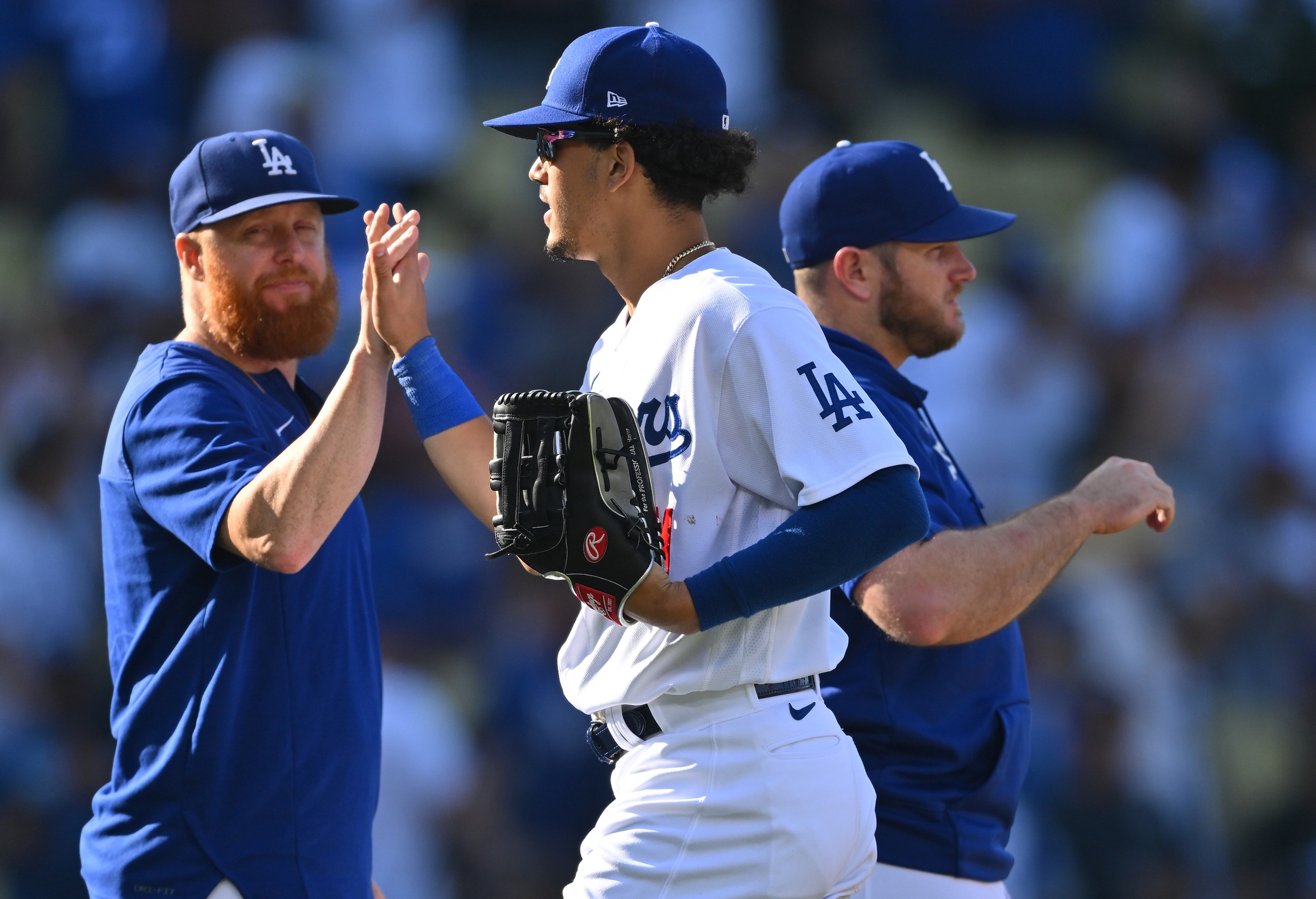 Dodgers Team News
Dodgers: Miguel Vargas is Fully Appreciating the Opportunity in the Big League Clubhouse
When the Dodgers announced their roster for the National League Division Series on Tuesday morning, the closest thing to a surprise was rookie Miguel Vargas making the team over veteran Hanser Alberto.
Los Angeles star Justin Turner was asked about Vargas during his media availability on Tuesday, and he had a lot to say about the excitable youngster.
"He's been incredible since he's been up here, just having conversations with guys, talking about it. I was talking to him the other day, and he's like, 'Man, this is completely different than what I imagined the major leagues were. I've never been a part of a team that is a team, right? I've never been a part of that.'

"He's like, 'It's just been awesome every day coming in and getting a chance.'

"I mean, you get to talk to some pretty good hitters, right? Mookie Betts, Freddie Freeman, Trea Turner, Will Smith. You go up and down the lineup. Max Muncy. There's a lot of knowledge, a lot of good information. Vargy has been unbelievable at being a sponge and soaking it all in. I have a feeling he is going to take some good at-bats for us, some big at-bats for us."
Vargas's hit tool was the main reason manager Dave Roberts chose him over Alberto, but that sponge-like enthusiasm for learning and growing as a ballplayer surely made the decision easier. Having veterans like Turner and the others to learn from can only help his progression as a player.
Have you subscribed to our YouTube Channel yet? Subscribe and hit that notification bell to stay up to date on all the latest Dodgers news, rumors, interviews, live streams, and more!