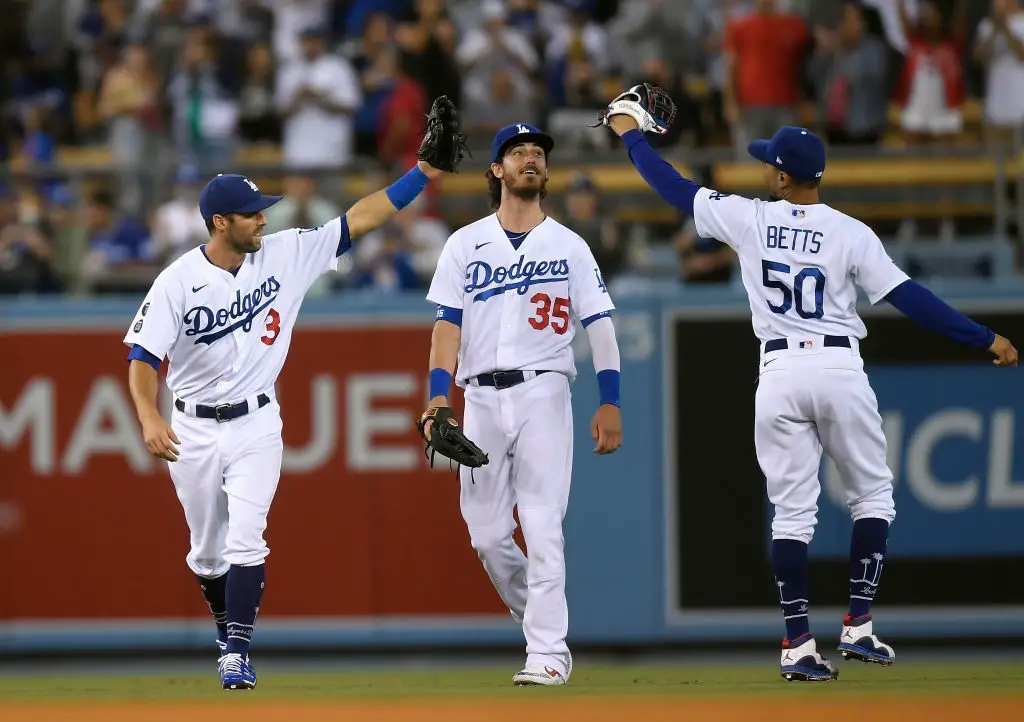 Dodgers Team News
Dodgers: Mini Power Surge May Not Be Enough to Win Cody Bellinger Back Starting Role
So far, so good in Cody Bellinger's return from a fractured rib. The Dodger outfielder suffered the injury earlier this month in a collision with left fielder Gavin Lux (before he attacked the wall). Since then, Lux had taken over centerfield duty (again, before he attacked the wall) while Cody hit the injured list.
Just before Cody hit the IL, he had undergone a swing and approach change that had yielded some mixed results. Now after coming back off the IL, that swing change has produced a home run, a single, and some hard hit outs along the way. With that in mind, Dodgers manager Dave Roberts was asked to share his assessment of where Bellinger is at on the swing front.
I think the swing itself is much more functional. He hit a ball hard, stayed through a ball hard last night, which was good to see … [so] as far as mechanically, considerably better.
Where Doc's tone changed is on his overall assessment of Cody's plate appearances. Something that seemingly could cost him opportunities in the postseason.
I think now, and granted there's not a lot of time left as we look out to the rest of the season and through the postseason, it's still gotta be a quality of at-bat. Not chasing a 3-2 pitch down below [the strike zone]. Really, it's just continue to compete and take good at-bats and finish at-bats.
The chase has been a growing issue for Bellinger over the last two-plus years. That is swinging at pitches that are balls — sometimes obviously balls — out of the zone. With the emergence of Gavin Lux in centerfield, and mainly his bat having played up in September, Cody has an obvious competitor for his plate appearances in the outfield. In fact, he has someone that's earned those appearances away from him.
While Belli's been on a mini power surge since the swing change (2 doubles and a home run in 25 at-bats), that small sample size likely will not and really should not be enough to override an overall terrible season. Still, Dave Roberts loves his guys… and Cody has three more games to make enough of an impression to get his job back.
NEXT: Kenley Jansen Talks About What he Wasn't Happy With Early in the Season