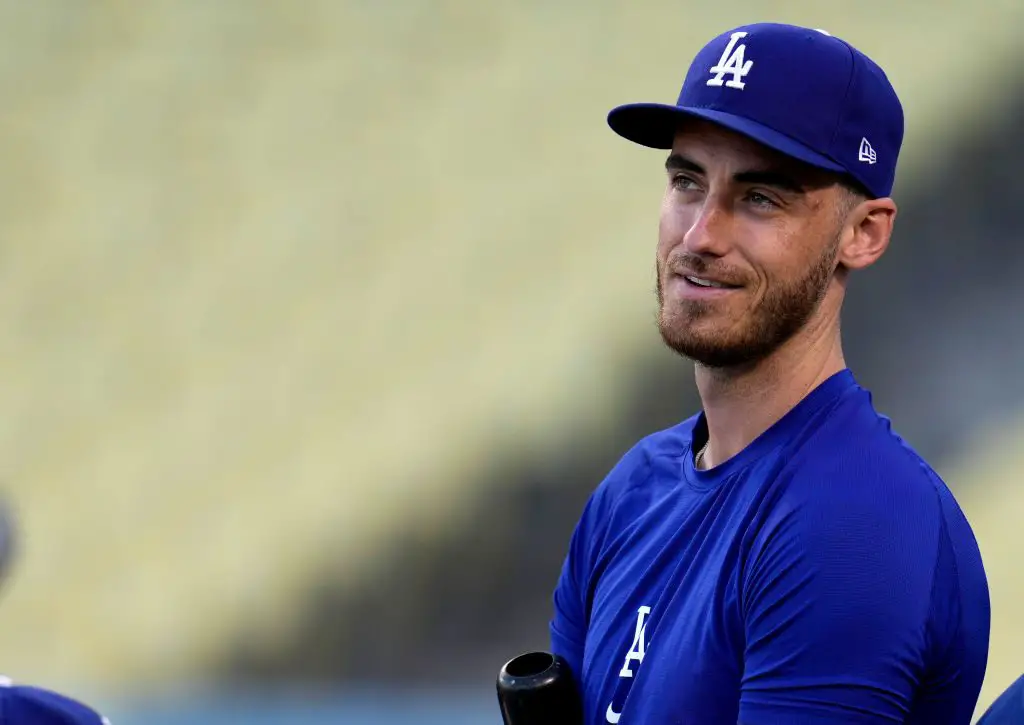 One of the bigger points of emphasis you may have heard on Thursday's TV broadcast on TBS was some very noticeable swing adjustments made by Cody Bellinger late in LA's game 5 win over the Giants. The heavily critiqued swing of the Dodgers' slugger has been well documented throughout a season filled with struggles at the plate.
The broadcast pointed to Bellinger choking up on the bat during plate appearances. Thursday's game winner included. Cody mentioned after the game that it was just something that felt comfortable against the flamethrowing Camilo Doval.
On Friday, MLB Network's Harold Reynolds, a former MLB All-Star broke down some of the adjustments made by Belli in the moment.
https://www.youtube.com/watch?v=Kb3-XTlpgTQ
Coming off a truly forgettable 2021 season where he hit just .165 in 95 games. In 6 postseason games, he's getting back to being closer to the Belli of old while going 5-17 (.294) with the third game winning hit of his postseason career.
Looking for more Dodgers News? Subscribe to our YouTube Channel! Subscribe and hit that notification bell to stay up to date on all the latest news, updates, rumors, interviews, live streams, and more!
NEXT: Dodgers to Face a Tough Pitching Matchup in Game 1 of the NLCS