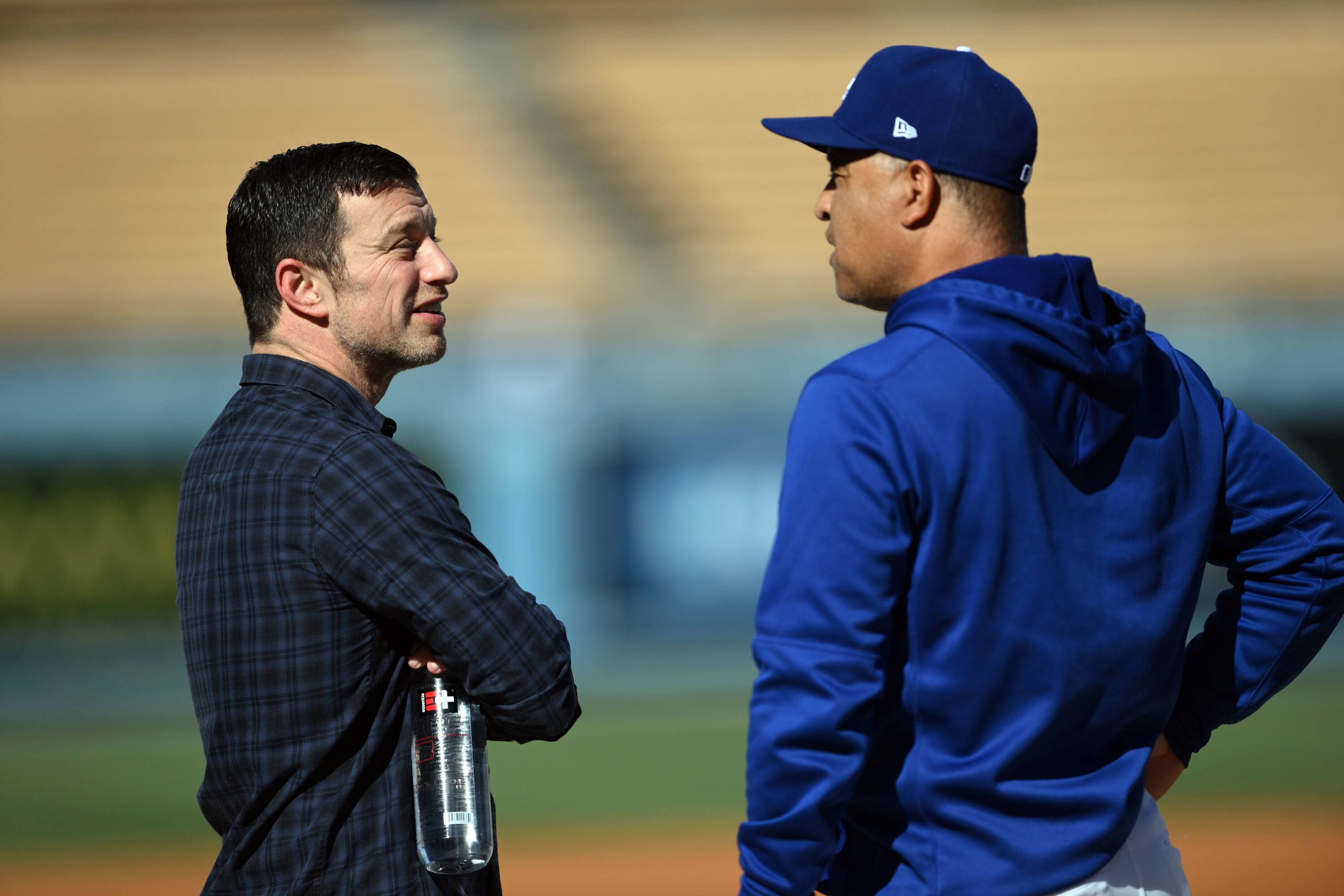 Dodgers Team News
Dodgers: MLB Analyst On Why LA Makes Playoffs For 10th Straight Year
Pundit chatter is as close to real baseball as fans are going to get at the moment. Lockout aside, there's plenty of intrigue entering the 2022 season (whenever it starts). Once again, the NL West divisional crown could be a knock-down, drag fight between the Dodgers, Giants, and Padres.
Even in the face of stiff competition, Trevor Plouffe of Jomboy Media still has the Dodgers as a lock to make the playoffs. Plouffe is banking on an account that's always had funds available for withdrawal.
"I am very confident in LA being a postseason team against just because of how well their organization is ran. Do they have some holes? Sure. But they still have the depth. Their depth is insane. Top of their minor league system- insane. Whenever they need to call down and someone gets hurt, they're able to supplement with an average to an above average player and you can't say that for most organizations."
How the Dodgers Depth Saved Their 2021
Team president Andrew Friedman and the Dodgers have a long track record of success. Time and time again, their organizational depth has kept them afloat in turbulent times. Think about this – how many teams could endure what the Dodgers did in 2021 and still make the NLCS?
LA lost a future All-Star pitcher in Dustin May in the spring. Franchise cornerstone Clayton Kershaw missed the entire playoffs and started four games in the second half due to injury. Trevor Bauer, their prized free agent signing last offseaosn, didn't pitch beyond June 28th due to his legal situation.
Superstar Mookie Betts had a sub-par season riddled with injuries. Cody Bellinger, another former league MVP, had a historically poor season at the plate. Max Muncy, who was still in the MVP conversation in the summer, suffered a freak elbow injury on the last day of the season and didn't play in the playoffs.
Trading for a pair of All-Stars in shortstop Trea Turner and pitcher Max Scherzer absolutely helped, but that's just another testament to the Dodgers. They had the premium prospect capital and the resolve, to swing the Turner-Scherzer trade.
Freeman Coming to Town?
The Dodgers 2021 roster is still an unfinished product. Whenever the lockout ends, LA is sure to make a free agent signing or two. One of those signing could be the dynamic Freddie Freeman.
The possibility of Freeman joining the Dodgers is yet another reason Plouffe is sure that the Dodgers will still be playing baseball in October.
"Again, this is a team that has above average regulars at most of their positions. Are they getting a little older? Sure…this is also a team that's in on Freddie Freeman. They could be adding this dude to the mix."
Uncertainty surrounds the Dodgers, but there's no question they still have one of the deepest rosters in baseball.
Have you subscribed to our YouTube Channel yet? Subscribe and hit that notification bell to stay up to date on all the latest Dodgers news, rumors, interviews, live streams, and more!
Multiple Dodgers Spotted at Former Teammate's Surprise Birthday Party