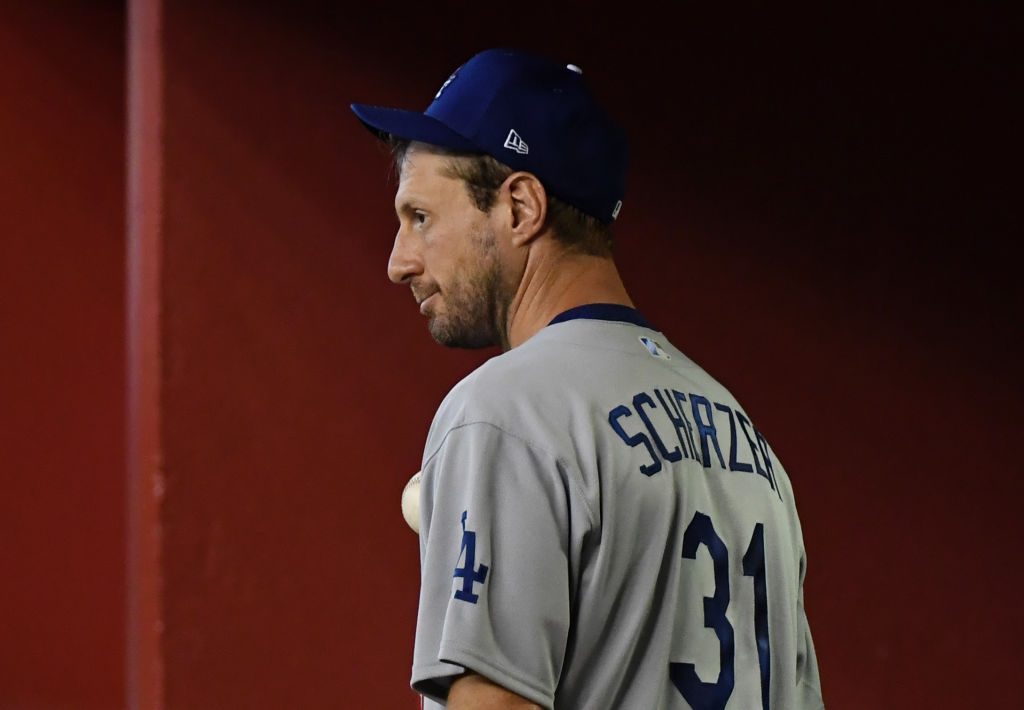 Dodgers Team News
Dodgers: MLB Announcer Believes Angels and Mike Trout Will Make a Push for Max Scherzer This Offseason
It's been a tale of two different stories in Los Angeles as the Dodgers have had a lot of winning seasons in the past decade and are reigning World Series Champions. They've done so by attracting stars and developing homegrown talent to sustain their elite rosters. The same can't be said for the Angels down in Anaheim. They have the game's best player in Mike Trout and have surrounded him with a handful of solid offensive pieces, but their pitching has been the biggest weakness that has kept them from contending. 
Well that potentially be changing soon as Max Scherzer is a big free agent target for the Halos. According to play-by-play announcer Matt Vasgersian, the Angels are likely to be heavily involved with Scherzer this upcoming offseason.
"From what I understand, there's already a lot of lobbying happening by players and the very top of the payroll there. Mike Trout is very invested in the 'bring Max Scherzer to Anaheim effort.'"
The Angels have two plates connect to Scherzer's past who could help the process. Justin Upton was a rookie with him in Arizona, while Anthony Rendon and Max were teammates for years in Washington D.C. and won a championship in 2019.
Losing Max Scherzer would be a huge blow to the Dodgers next season, even if they have the depth to try and cover the hole he leaves. After all, he's put together a 7-0 record with a 1.43 ERA and 85 strikeouts in 10 starts with Los Angeles. It would hurt even more knowing that he'll be just down the 5 freeway in Anaheim. 
The Dodgers would still have Walker Buehler, Julio Urías, Tony Gonsolin, and will hopefully get back Dustin May at some point. Yet, Clayton Kershaw will also be a free agent which makes matters even worse. The Dodgers can't stand to lose both and shouldn't even entertain the idea of losing one. 
NEXT: Max Scherzer Says LA Doesn't Know How to be in 2nd Place