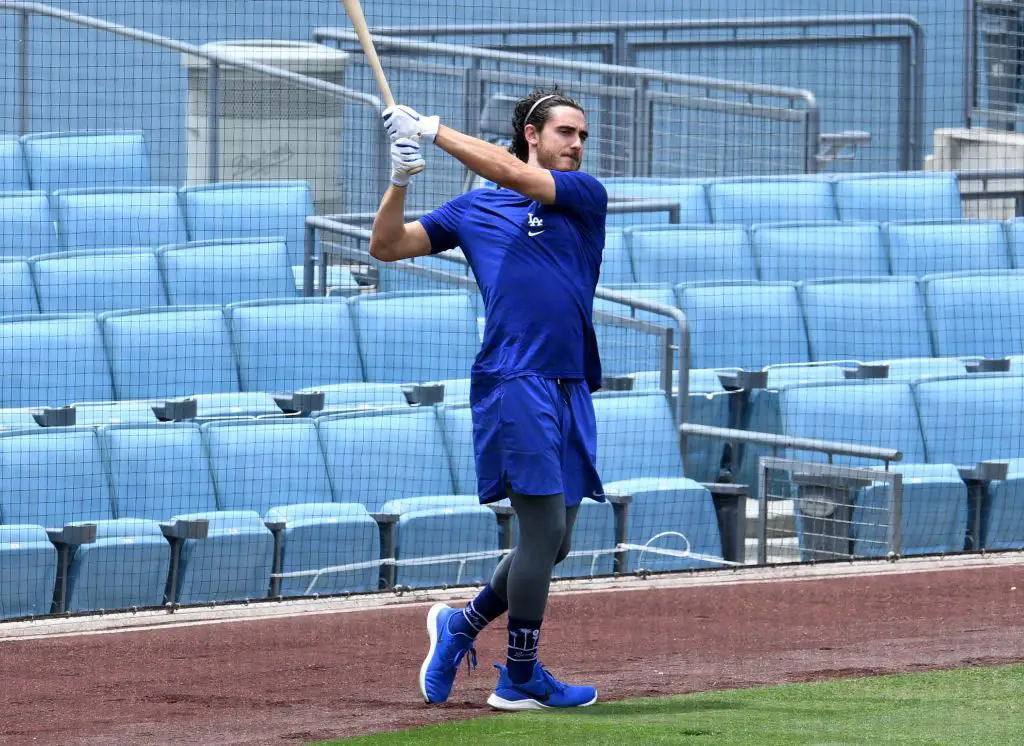 Dodgers Team News
Dodgers: MLB Insider Believes LA Will Still Tender a Struggling Cody Bellinger This Offseason
It wasn't too long ago that Cody Bellinger broke the rookie home run record and was named the NL Rookie of the Year in 2017 or became one of the youngest players to win an MVP award in 2019. However, after what we've all seen this season as well as last season, those years seem so long ago. 
How quickly things can change in this game. 
From a former MVP to a player that fans groan about when they see him step up to the plate, Bellinger has been through a lot in his first 4 big league seasons. After this season he will be two years away from hitting free agency, and the conversation about it has changed from how long and how much should the Dodgers lock him for to should the Dodgers even offer him a contract. I'm sure many fans are split on the decision and it's unsure what the front office is thinking.
They have money to spend, but with players like Corey Seager and Max Scherzer hitting free agency this offseason and others like Walker Buehler and Julio Urías set to follow soon, decisions will have to be made.
While on MLB Network, MLB Insider Jon Morosi addressed what he thinks will happen in the short term. 
"But again I would say still a better chance than not that he's a Dodger in 2022 but he really has to prove things here in the next several weeks to come and also into the offseason as well."
So far this season, Bellinger has hit .161 with 9 home runs and 34 RBI in 88 games. Part of his issue at the plate could be attributed to his shoulder injury or even tinkering with his swing. Whatever the problem is, it may cost him big time if he can't right the ship fast. His defense can only bring so much value to the table as we've seen he already lost a starting gig when everyone is fully healthy. 
On the bright side, he has changed up his stance and has looked a little more productive, but the Dodgers will need to see more if they're going to open up the checkbook for him.
NEXT: Can We Give Dave Roberts Just a Little Credit?