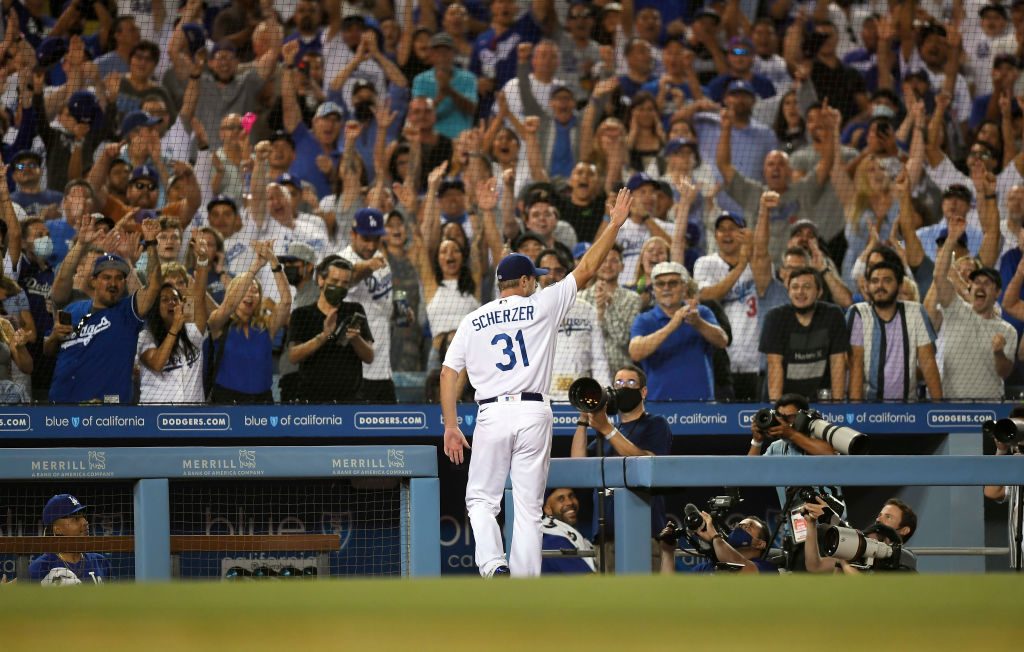 Dodgers Team News
Dodgers: MLB Insider Identifies Fallback Options if LA is Unable to Re-Sign Max Scherzer
This season really proved that you can never have too much pitching, especially quality pitching. The Dodgers struggled to stay healthy this year which was an eventual reason for their demise.
At the beginning of the year, they had more arms than they had room for which was certainly a nice problem to have. However, the jump back to a full 162-game season did not bode well for many guys as Dustin May and Clayton Kershaw were lost to injuries, David Price and Tony Gonsolin were not that effective, and Trevor Bauer was sidelined. That just left Julio and Walker Buehler left with a handful of unreliable minor league arms until Max Scherzer was acquired.
Scherzer's acquisition was a game-changer for Los Angeles, but will he stay next season? Having him back would be huge, but what happens if he decides to sign elsewhere. Jim Bowden of The Athletic believes there are other options the Dodgers could pivot to if he does end up leaving.
"If the Dodgers can't retain Scherzer, I think they will make a run at Kevin Gausman and, to a lesser extent, Robbie Ray. Adding another proven starter to go with Walker Buehler and Julio Urías at the top of their 2022 starting rotation is a must."
Clayton Kershaw is a free agent as well and while he could re-sign with the team, his latest injury raises question marks. Price and Gonsolin haven't given much hope thus far, so having at least one other reliable starter would be nice.
Kevin Gausman was an All-Star this season who reinvented himself with the Giants. He finished the season with a 14-6 record to go along with a 2.81 ERA and 227 strikeouts in 192 innings of work. Robbie Ray on the other hand is a CY Young candidate for the Blue Jays. The former Diamondback put up a 13-7 record with a 2.84 ERA and 248 strikeouts in 193.1 innings of work.
Both would be quality arms to help fill the rotation if the Dodgers don't re-sign Scherzer and or Kershaw.