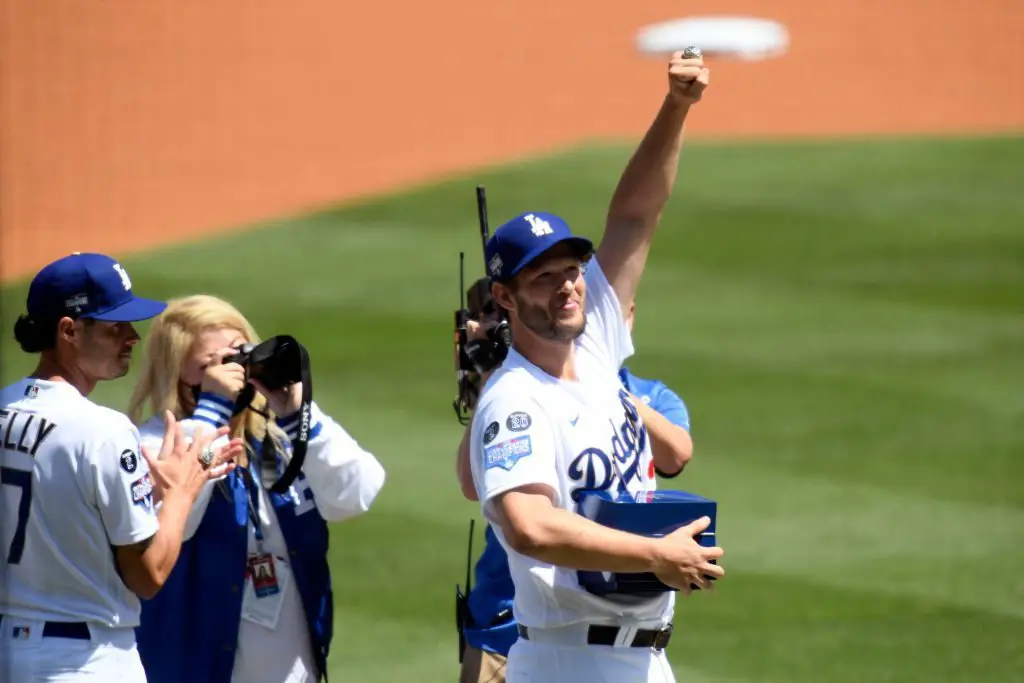 Anthony Castrovince for MLB.com recently wrote a piece where he predicted Clayton Kershaw will re-sign with the Dodgers. Any Dodger fan reading that will want to know if Castrovince is clairvoyant and will probably put on tinfoil hats just to confirm what Dodger fans want in their heart. From the piece, Castrovince said this.
"Maybe not as much of a 'duh,' because Kershaw's hometown Rangers will once again be a highly cited alternative and his injury troubles complicate matters. But we'll believe Kershaw leaves the Dodgers when we actually see it."
What The Heart Wants
Dodger fans who don't necessarily want Kershaw back will cite whether his price tag is worth his effectiveness. Baseball is a business after all, and LA Laker fans also know the cost of legacy contracts when it comes to players past their prime. Clayton Kershaw will go down on the Dodgers Mount Rushmore as probably the number one face. He has been the face of the franchise during the Dodgers' successful run over the last decade-plus. He has given his heart and soul to the franchise, and he is a part of every Dodger fan's heart. That said, he has a lot of miles on his arm and his price tag will be high.
But Wait, He's Still Good
Clayton Kershaw's 2021 never got off the ground. It was besieged by injuries at all the wrong times. Kershaw would get healthy and have a few starts where he'd start to build consistency. Then he either got injured, or he had a bad start which then led to monitoring his innings or an IL stint. In his season, he still posted a 115 ERA plus, and he struck out 144 batters in 121 innings. That made his SO/9 the highest it has been since 2017. His 3.55 ERA may have been inflated as his FIP (fielding independent pitching) was right at 3.00. Without glazing over too many eyes with statistics, this implies his results should have been better than they were.
The GOAT
Clayton Kershaw has given 14 years to the Los Angeles Dodgers. When he is done playing baseball, he may go down as the greatest pitcher of all time. He will have a statue erected outside Dodger Stadium. Fans will frame their Clayton Kershaw jerseys. The possibility of overpaying for your franchise hero is well worth the price.
NEXT: Insider Suggests LA Could Offer Clayton Kershaw Incentive Laden Contract