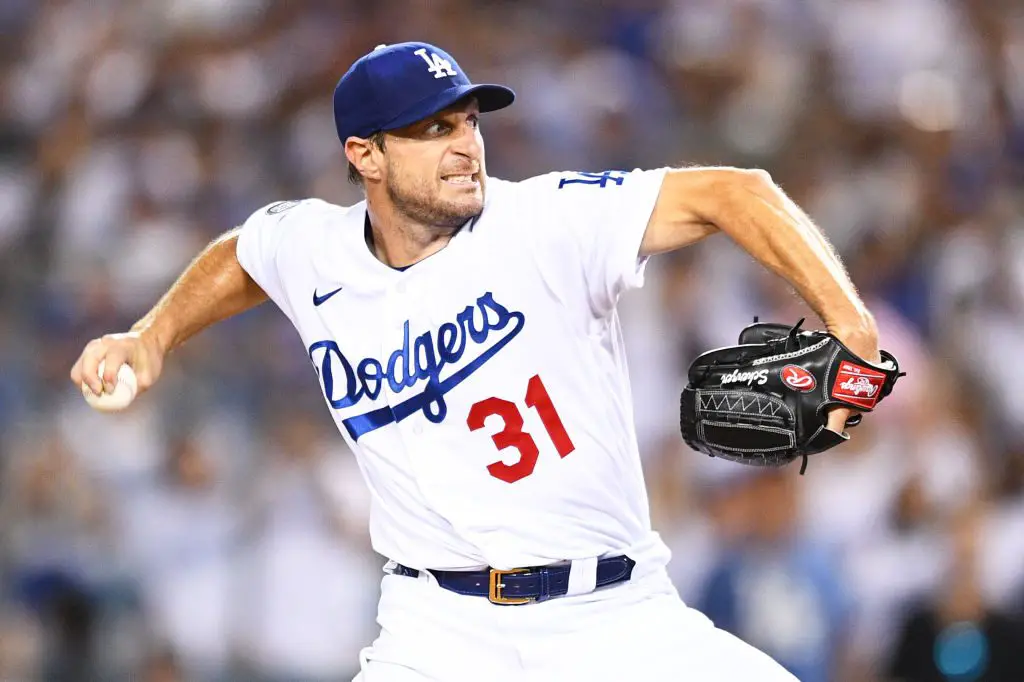 Max Scherzer has carved out a nice career thus far. The future Hall of Famer has been an 8-time All-Star, 3-time Cy Young Award winner (possibly a 4th one this year), pitched two no-hitters, won a World Series, and that's just scratching the surface. With the conclusion of this year's World Series, Scherzer is now a free agent.
The Dodgers will likely look to retain his services if it's in the cards, but plenty of other teams, notably the Giants and Angels, will be trying to do the same. With other key players also hitting the free-agent market and the payroll already tight, would the Dodgers be able to realistically pay Mad Max to stay in Los Angeles?
According to Jim Bowden of The Athletic, the Dodgers may have to meet a pretty big asking price if they want to keep him.
"It probably will take a three-year deal at or close to $50 million per season to land the three-time Cy Young winner."
Scherzer is represented by Scott Boras so such a contract demand could be something that is eventually asked for, not that it's a guarantee he would receive it. While he will be 37-years old, he's been one of the best pitchers in the game to date. He deserves to be treated as such, but $50 million a year is still a pretty tough ask.
Scherzer or Boars hasn't come out and demanded such a deal yet, so it's unsure if it would be anything close. The 3 years does sound like it could be a real possibility, one the Dodgers may balk at despite Scherzer's pedigree. They have plenty of big arms who will be coming up the pipeline in the near future so there may not be a huge need to bring him back.
Dodgers Top Free Agents Ranked! Corey Seager vs. Carlos Correa, Scherzer, Taylor, Kershaw & More!
NEXT: Clayton Kershaw and the LA Organization Wish Giants' Buster Posey A Happy Retirement