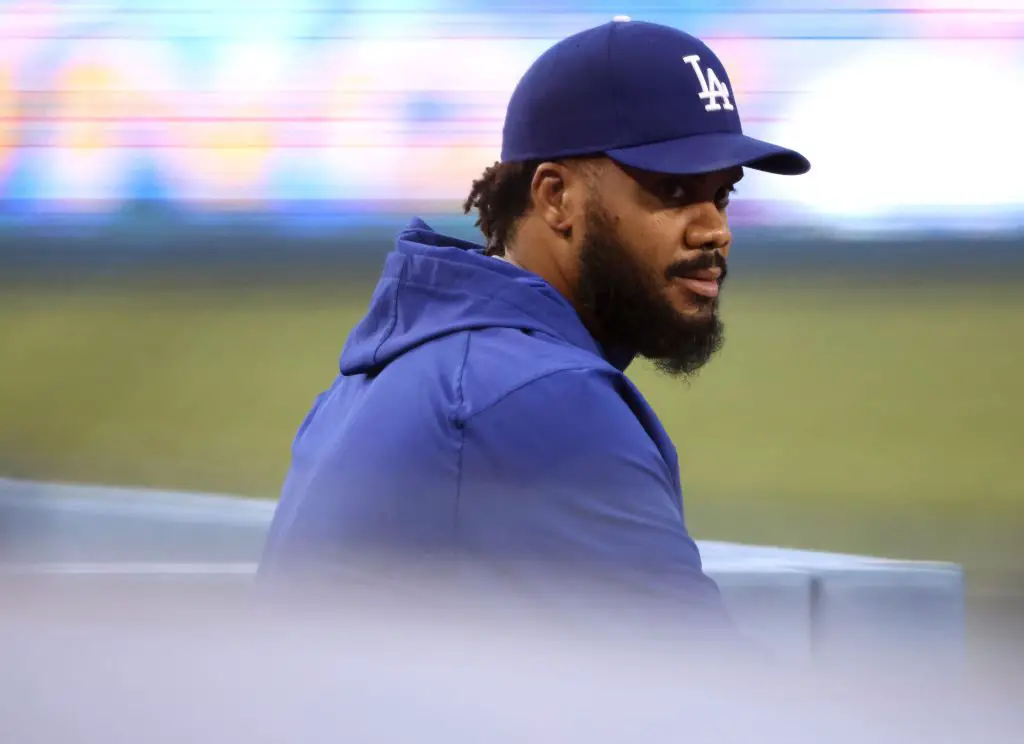 Dodgers Team News
Dodgers: MLB Insider Says Kenley Jansen Not Likely To Take A Paycut
The Dodgers have a lot of fan favorites who are now free agents. This offseason is going to be a tough one, most likely, for Dodger fans. One that is (shockingly) overlooked is Kenley Jansen. Kenley Jansen is the Dodgers franchise leader in saves, WHIP, K/9, H/9, FIP, and amazingly: games played. That last one may feel misleading because closers only pitch 1-2 innings, but it doesn't matter. In terms of statistical leadership, Jansen is one of the greatest Dodgers in franchise history.
Where Does Jimbo Think Kenley Is Going?
Recently, Jim Bowden of The Athletic outlined where some of the Dodgers may end up and whether or not LA could keep them. Jansen's future is murky.
"Jansen was one of the top three closers this year after reinventing himself by incorporating a curveball he learned from teammate Joe Kelly and tweaking his delivery. The results were impressive as Jansen saved 38 games and posted a 2.22 ERA in 69 appearances. He also struck out 14 batters in seven innings this postseason. His five-year, $80 million contract is up after this year, and he has no interest in taking a pay cut, nor should he. However, he'll probably take a shorter-term deal, and I think the Dodgers will be able to re-sign him. Jansen loves being a Dodger."
Glass 1/3 Empty
I'm an optimist at heart, but this quote feels contradictory to itself. Bowden is a smart guy and tends to have good insights but there's something missing. A closer nearing his career's final run, who had a renaissance season and is now a free agent doesn't equal one who's willing to take a pay cut. Jansen may love being a Dodger, but he's just come off a few seasons where his effectiveness lessened. Having a dominant and resurgent 2021 season gives him the coverage he needs to write his own ticket. That ticket is sure to be pricey. The Dodgers front office should bring him back, but with all the other holes the Dodgers now have due to free agency, this feels murky at best.
Still, Bowden is right. Jansen loves being a Dodger.
Franchise Legacy
As mentioned above, Jansen holds a lot of Dodger franchise records. The Dodgers front office should consider paying Jansen near what he's asking for or higher but on a shorter contract. Many Dodger fans aren't supportive of a "Kershaw" or "Kobe" contract for franchise legends, but Jansen has proved his gas tank isn't empty.
Dodgers Top Free Agents Ranked! Corey Seager vs. Carlos Correa, Scherzer, Taylor, Kershaw & More!
Have you subscribed to our YouTube Channel yet? Subscribe and hit that notification bell to stay up to date on all the latest Dodgers news, rumors, interviews, live streams, and more!
NEXT: Analyst Expects Very Long Term Deal to Re-sign Corey Seager