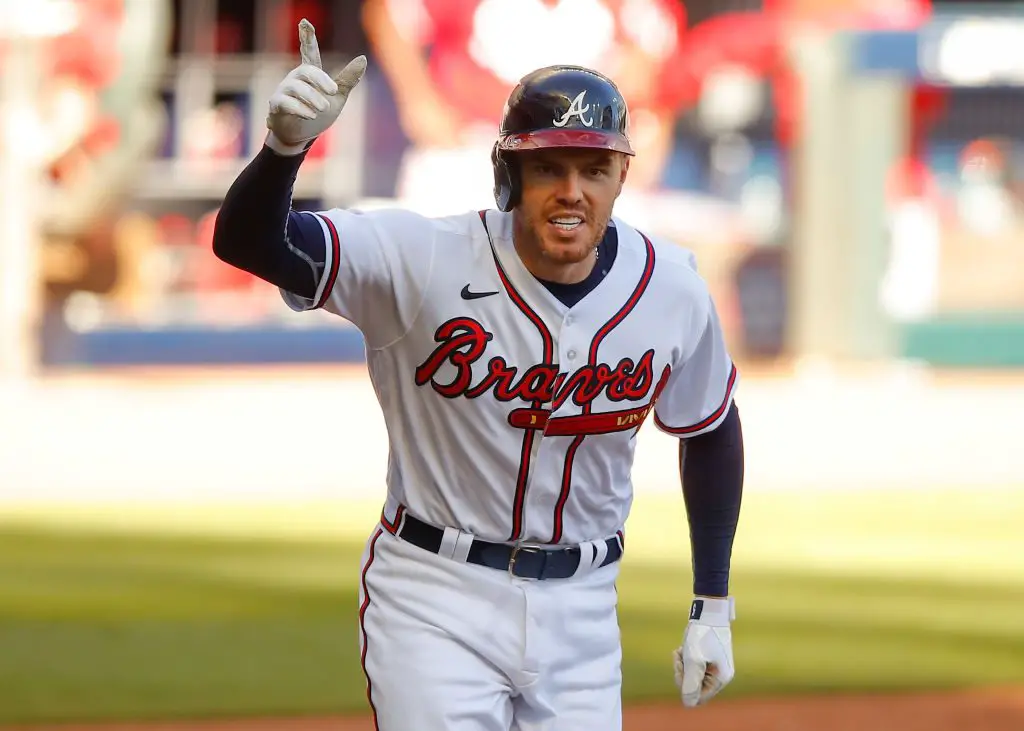 Dodgers Team News
Dodgers: MLB Insiders Believe Freddie Freeman is 'Very Much in Play' for LA
Corey Seager is no longer a Dodger. Max Muncy is recovering from a serious elbow injury. Cody Bellinger is coming off his worst season a pro. The Dodgers need a left-handed bat they can count on. Could superstar Freddie Freeman be the answer?
A pair of MLB experts believe Freeman-to-the-Dodgers is very much in play.
AM570's David Vassegh discussed the notion on Dodger Talk this week.
"They [the Dodgers] do need Freddie Freeman. My understanding is Freddie Freeman definitely would play here in LA if it's not going to be in Atlanta."
Vassegh cited the first baseman's potential frustrations with Atlanta not rapidly re-signing the 2020 NL MVP. The Dodgers would be an ideal landing spot if Freeman feels jilted by Atlanta's pedantic pre-lockout pursuit.
Former GM Jim Bowden added fuel to the Freddie fire in his free agent column in The Athletic this week.
"The Yankees and Dodgers are believed to be among the teams that have checked in with Freeman and his representatives to express interest. If he doesn't re-sign with Atlanta, look for Los Angeles to make a strong bid for his services."
Freddie is a bonafide stud. In 2021, he led the NL in runs scored while sporting a .393 OBP. He's a five-time All-Star, three-time Silver Slugger, Gold Glove winner, and World Series champion to boot.
He would provide platinum-level insurance for Max Muncy's elbow injury.
The "coming home" free agent angle is a tired one, but Freeman is born and raised in southern California. He also has a family connection to Ira Green, the father of former Dodger Shawn Green.
Los Angeles was reportedly in talks with Freeman prior to the lockout.
Can the Dodgers make the Freeman dream a reality?
Dodgers Prospect Roundup: Diego Cartaya, Eddys Leonard, Bobby Miller, Jose Ramos and More