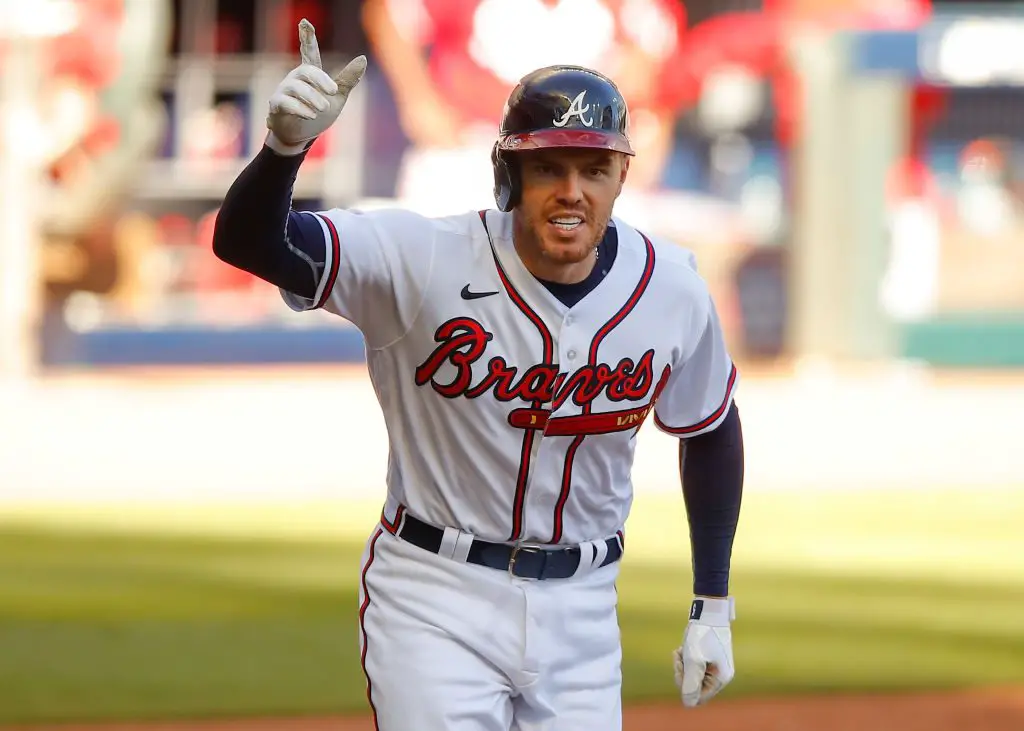 Dodgers Team News
Dodgers: MLB Writer Highlights Scenario in Which LA Could Pivot to Signing Freddie Freeman
The further the offseason drags on the less it seems the Dodgers will retain star shortstop Corey Seager. There has been a lot of buzz so far about where he will end up next season and beyond. He's already been approached by the Texas Rangers and Detroit Tigers, and there's the obvious suitor in the New York Yankees. Bringing him back won't be an easy task.
Ken Rosenthal of The Athletic pointed out that the Dodgers could turn their attention to another left-handed bat if they do indeed strike out on Seager.
"The Dodgers, as presently constituted, would play Max Muncy at first and Trea Turner at second. But if somehow they failed to re-sign shortstop Corey Seager, a player they seem to very much want back, they could replace his left-handed bat with Freeman's, then play Muncy at second and Turner at short. An intriguing fallback, for sure."
There are few players that can replace the bat of Corey Seager, and Freddie Freeman is one of them. With Freeman inserted into the lineup as a big left-handed power bat, the Dodgers could then turn their attention to extending Trea Turner and making him their shortstop of the future. Muncy has shown he can be a serviceable second baseman and his bat would play up at a position that isn't known too well for power. 
An infield of Freeman, Muncy, Trea, and Justin Turner would be elite and it would also solve the hole at second base that was there before Trea arrived. If Gavin Lux ever finds the spark that made him one of the best prospects a couple of years ago, then the Dodgers would have a great problem on their hands or they could turn and flip him for an upgrade to fill any more holes later on. 
Of course, this scenario isn't a guarantee as Freeman loves playing in Atlanta, and the Dodgers would still need to address other areas of need on the roster. Still, it isn't too far-fetched of an idea.
Have you subscribed to our YouTube Channel yet? Subscribe and hit that notification bell to stay up to date on all the latest Dodgers news, rumors, interviews, live streams, and more!
NEXT: Justin Turner Bracing for Possible Future without Corey Seager, Kenley Jansen, More