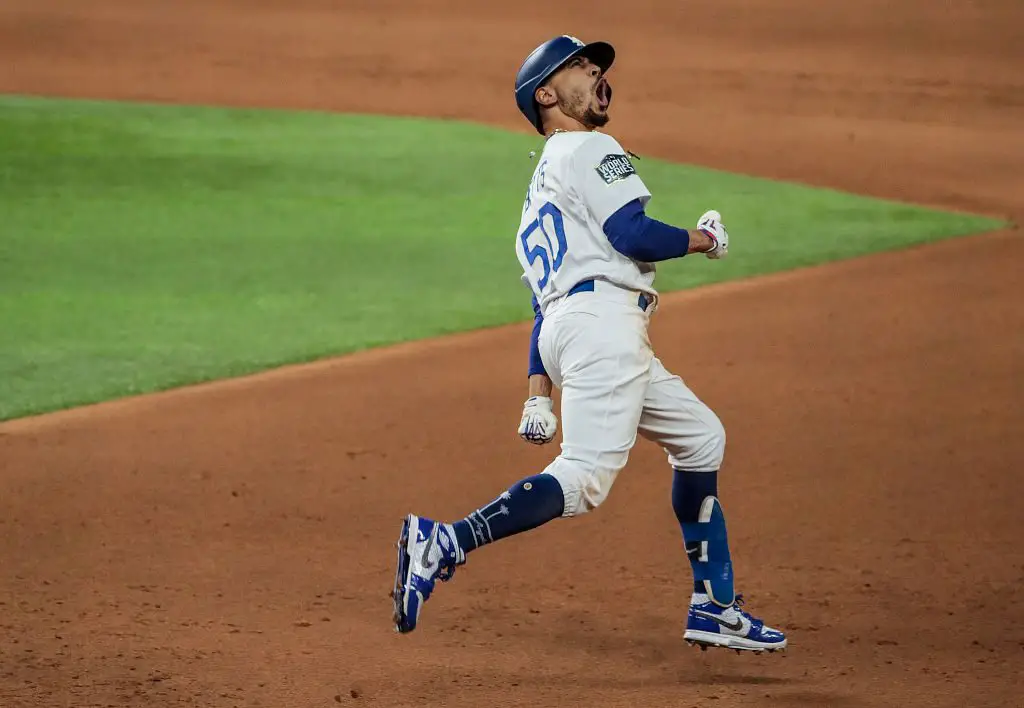 The Dodgers are well known for being very into video games during their downtime. During the postseason bubble, Cody Bellinger even brought his gaming monitor with him to the hotel to fill his time between highlight-reel moments.
So when the Dodgers had a player featured in the popular Call of Duty Warzone campaign, it was likely a big moment around the clubhouse. Warzone just came out with a new map across all platforms that has gamers filling up the servers this weekend. 
Funny enough, Betts was featured alongside Lakers star Dennis Schröder. The Dodgers outfielder apparently partners up with Schröder whenever he plays the game, which is a pretty cool thought. Watch as Betts' swing makes an appearance in the promo.
https://www.youtube.com/watch?v=oPEDbmP-Lx4
Does Mookie Betts actually spend his downtime playing video games? I have no idea, but his Dodgers teammates certainly do. Imagine getting put into a gaming lobby that features Mookie and Schröder. 
Other Dodgers News
Justin Turner spoke recently with Chris Rose about who he thought could play him in a move about…well, him. As expected, JT went with an actor that also has red hair. But this is not the guy any of us were expecting. 
Dodgers: Justin Turner Has Some Good Ideas On Who Would Play Him in a Movie