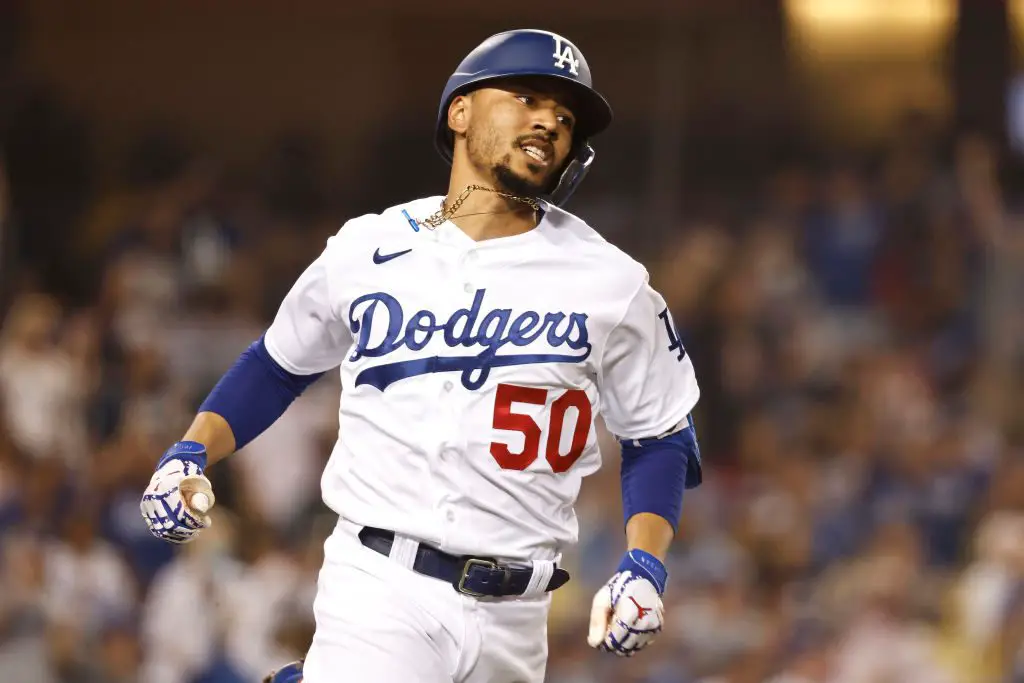 In positive news from this offseason so far, it looks like Dodgers outfielder Mookie Betts will thankfully avoid going under the knife this winter. First, the 2021 All-Star missed several weeks while dealing with a hip issue that, when he wasn't on the injured list, limited him to second base for a couple stretches.
He received a pair of cortisone injections during the season that ultimately kept him healthy enough to play through the playoffs.
After the season, there was concern that Mookie might still have to undergo an operation to clean up the issue in his hip. Last week, Fabian Ardaya of The Athletic got the update from Andrew Friedman at the GM meetings in Carlsbad.
Andrew Friedman said Mookie Betts, whose hip bothered him most of 2021, is doing well. Checked in with Betts' representatives and will follow up to be sure, but doesn't look like he'll need any sort of offseason procedure for that hip.

— Fabian Ardaya (@FabianArdaya) November 11, 2021
That's great news for Mookie who will be able to treat this offseason as normally as possible. The former AL MVP had a down year by his standards but still posted an .854 OPS with 23 home runs over 122 games. His 4.2 bWAR was fourth-best on the Dodgers. 
Betts will be entering the second year of a 12-year deal with LA in 2022. 
Looking for more Dodgers News? Subscribe to our YouTube Channel! Subscribe and hit that notification bell to stay up to date on all the latest news, updates, rumors, interviews, live streams, and more!
NEXT: MLB Pundit Believes Juan Soto Could End Up in LA When He Enters Free Agency