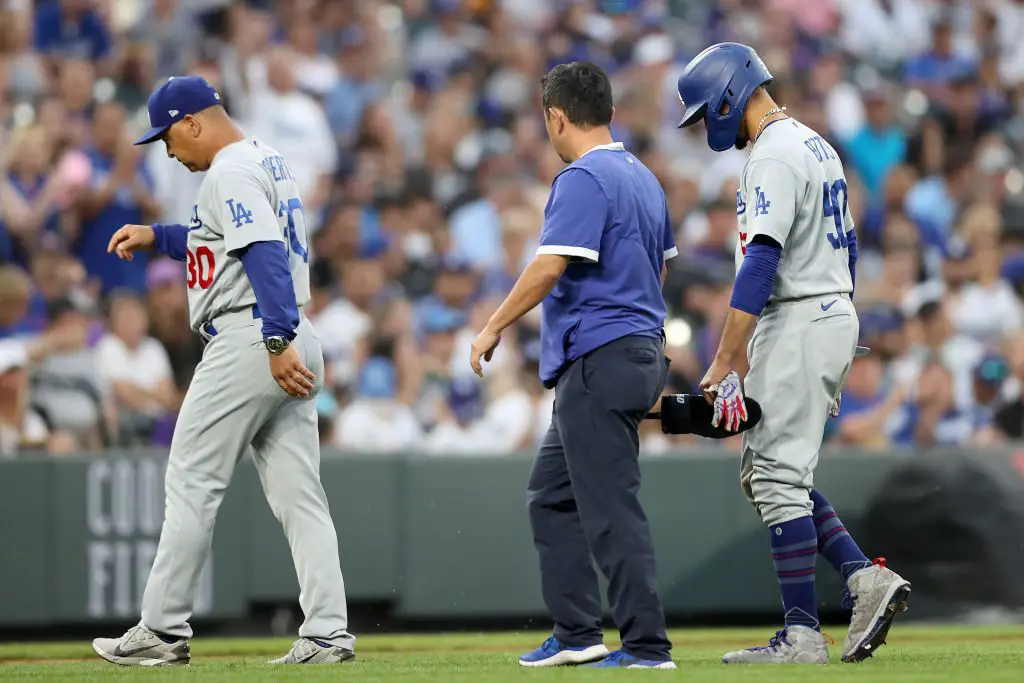 Superstar Dodgers outfielder Mookie Betts has been on the injured list since Sunday with hip inflammation. Unfortunately, Betts has battled injuries all season. First it was his back, then his shoulder, and now, his hip. However, his manager Dave Roberts remains optimistic that his Gold Glove outfielder will return this weekend against Arizona.
"Today was his best day in the last couple of weeks. Which is obviously encouraging for everyone. The first day, for him to come off is on Sunday in Arizona. My assumption is we'll continue to ramp up the agility, the body movement, the rehab. All that stuff. Whatever it takes to get him ready for Sunday."
By his lofty standards, Betts has underperformed this year. His .876 OPS is his lowest mark since 2017 (.803), but is still well above the league average of .721. What might be the most frustrating part of this IL stint is Betts was starting to round into MVP form.
For the month of July, Betts was fourth in both batting average (.370) and OPS (1.102) amongst hitters with at least 60 plate appearances. He was on track to be one of the best hitters in the majors in what many consider the first meaningful month of the baseball regular season.
The Dodgers sputtering offense needs Betts back and for now, things seem to be trending in the right direction. Roberts noted that Betts's work with the training staff on Tuesday was all positive.
"Today was certainly very encouraging."
Adding Betts back into the lineup could be a much needed shot in the arm for the offense. In their last eight contests, the Dodgers are averaging 3.25 runs per game en route to a 3-5 record.
If Roberts's hopes come to fruition, the Dodgers should have one of the best players in baseball back in the lineup this weekend.
Dodgers Unwilling to Trade Top Prospect Keibert Ruiz for a Rental Piece