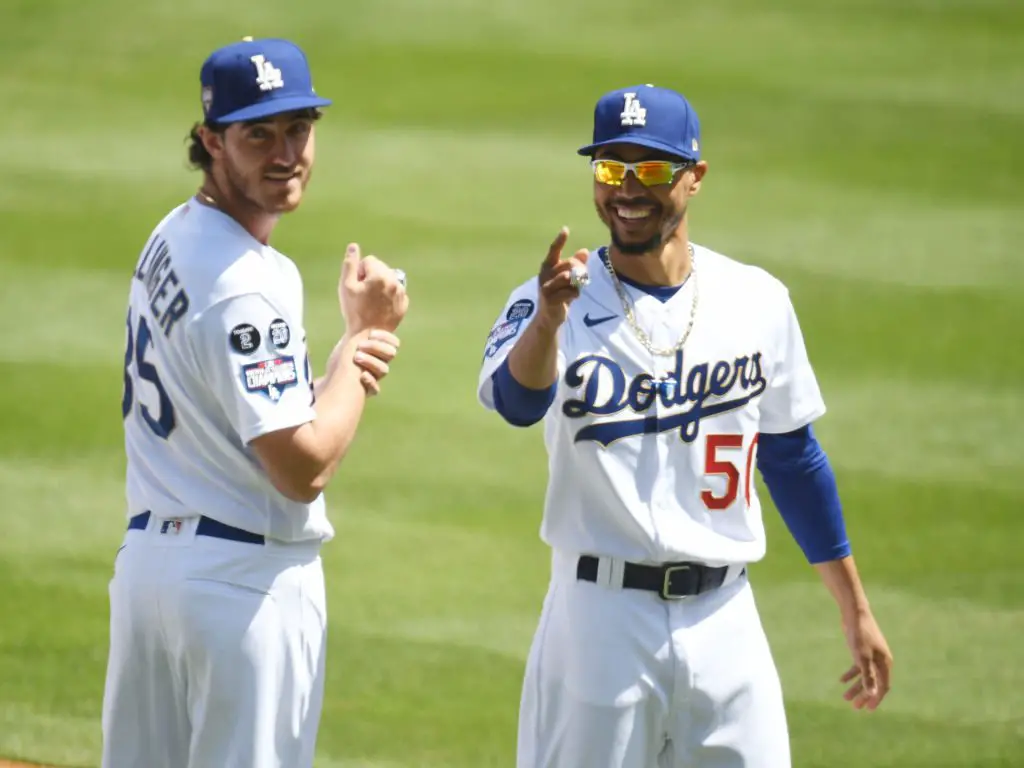 When his career is all over, Mookie Betts is going to need an entire storage facility to hold his MLB trophies and awards. The Dodgers All-Star outfielder just keeps adding to his list of accomplishments and doesn't appear to be slowing down anytime soon. 
The Dodgers got their World Series rings on Friday afternoon in Los Angeles. For Mookie Betts, this is the second ring that he has received in just a few short years. But that wasn't the only piece of hardware that he added this weekend. 
Betts was presented with his 2020 Silver Slugger award for the 2020 season. It was the fourth time in his career that he won the award and the first time with the Dodgers, in his very first year with the team. 
In 55 games, Betts slashed .292/.366/.562 and put up a .927 OPS for the Dodgers in 2020. He crushed 16 homeruns and added in 9 doubles to his prolific first season with the Dodgers. Funny enough, it was arguably the third or fourth most productive season of his career. 
Dodgers fans will have to get used to seeing Mookie rack of the career accolades. With 12 more seasons left on his massive extension, he's sure to gather them by the dozen. Betts also has 5 Gold Gloves and an MVP award to his name. 
Dodgers: Imagining a Future LA Infield Without Corey Seager, Buehler's Hot Start, and More