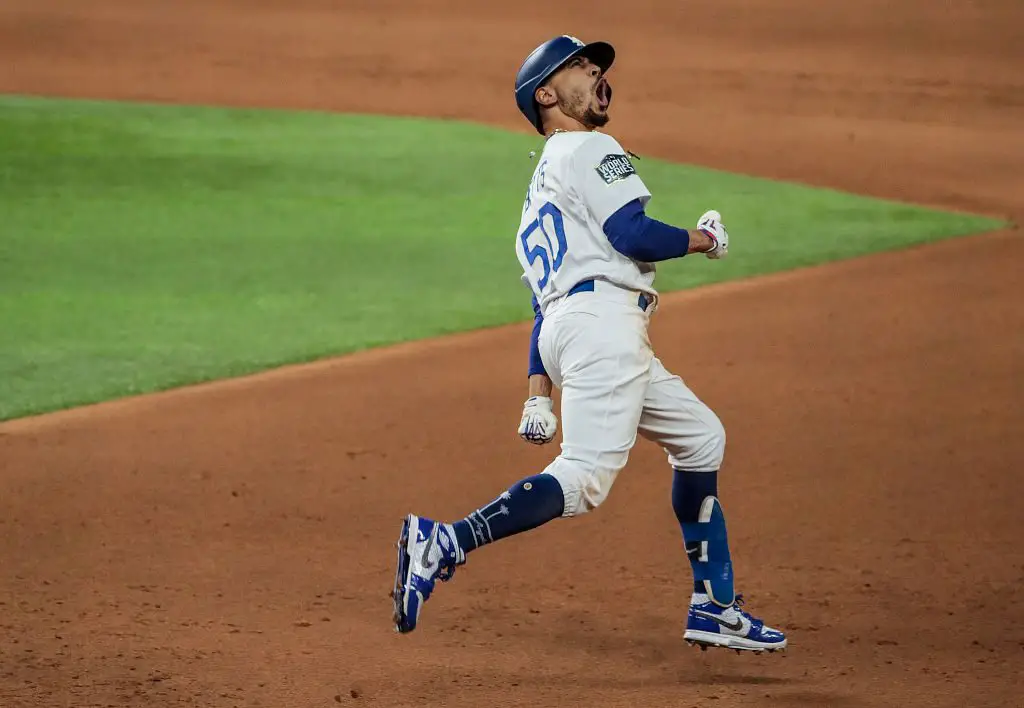 Dodgers Team News
Dodgers: Mookie Betts Reveals What Made Him More Nervous Than the World Series
As has been reported on over the offseason, Dodgers' right fielder Mookie Betts has been a busy man this winter. He got married and honeymooned, mixed in some charitable efforts, started a gaming channel, and joined in on a Professional Bowlers Association event in Downey, Calif.
It was there at the Players Championship he revealed that pro bowling just might be a little more nerve-wracking than playing for a World Series title.
I think I was more nervous here than game seven of the World Series game — or game six of the World Series. I was pretty nervous. I forgot how mentally exhausting this is then physically as well. I mean, 28 games two days and that's a lot. You know, it is what it is. I just feel like I forgot how hard it is. It's just been a little while since I've been out here. And you know, bowling in league, you know, you think would be fine. But here's a different animal.
Surely, Mookie would say that differently if he were talking to a Dodger crowd, but 28 games in less than 48 hours is certainly a grind. At any rate, the 2018 AL MVP has stepped up his bowling game this offseason recording his fourth career perfect 300 game and now mixing in this PBA event. Beyond bowling, Betts has a PGA pro-am golf event penciled in on his calendar for the end of the month before hopefully getting back to baseball and the Dodgers for spring training mid-February.
The first spring training game is scheduled for February 26th and pitchers and catchers would be reporting right around Valentine's Day in a normal year. However, the owner lockout is still in effect and a new collective bargaining agreement isn't exactly close to fruition. Hopefully soon things get back on track and Mookie can again test this theory about nerves and the World Series in October. 
Mookie Betts Injury Concerns, How Bad Was Bellinger, Pollock's Breakout & More! Dodgers OF Grades
Have you subscribed to our YouTube Channel yet? Subscribe and hit that notification bell to stay up to date on all the latest Dodgers news, rumors, interviews, live streams, and more!
NEXT: Dodgers Pitcher Slams Houston Astros in Single Tweet