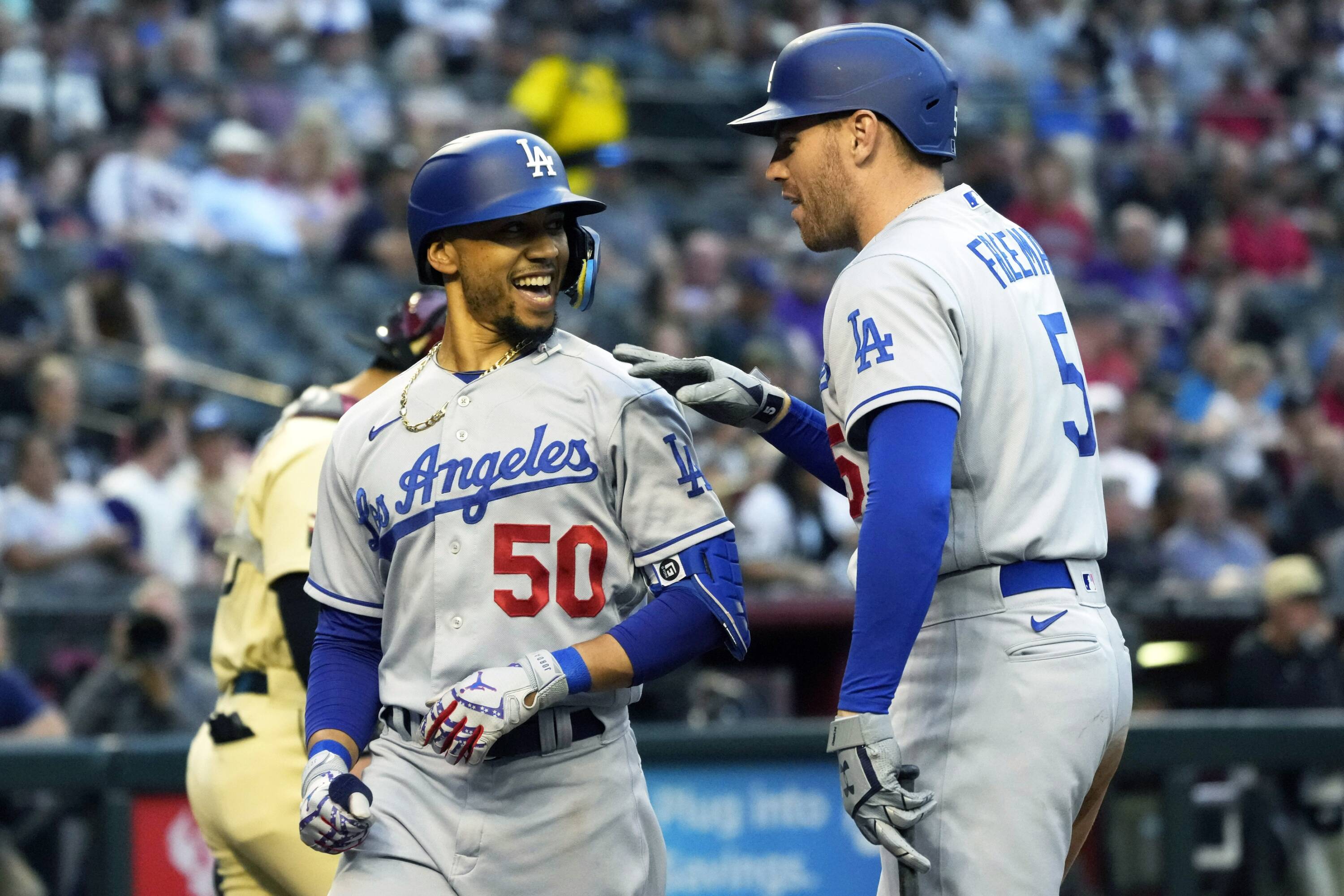 The Dodgers are gearing up to take on the Guardians tonight for the first game of a 3-game set. It will be the first time that these 2 teams have faced each other all year, and Clayton Kershaw gets the ball to start things off. He will face off against Zach Plesac, who isn't exactly having a lights-out year in 2022.
But the Dodgers will have to do it without Mookie Betts. Originally in the starting lineup as planned, Betts was a late scratch before Friday night's game. There was no immediate explanation offered by the team or reporters. So his status is up in the air for the moment.
Betts has had a rough month of June after a dynamite finish to the month of May. He has hit just .193 for the Dodgers at the top of the lineup and has driven in 7 runs. That's a huge change from last month when he was crushing everything in the zone.
Mookie Betts was scratched from the Dodgers lineup.

New lineup:

T. Turner 6, Freeman 3, Smith 2, Muncy DH, J. Turner 5, Bellinger 8, Taylor 7, Alvarez 9, Lux 4, Kershaw LHP

— Fabian Ardaya (@FabianArdaya) June 18, 2022
Other Dodgers News
Dave Roberts surprised every Dodgers fan by letting Tyler Anderson go crazy with his pitch count. But with the way he was throwing and the no-hitter intact, there was no way he was pulling him. Especially after the backlash from when he pulled Clayton Kershaw during his perfect game in Minnesota. And fans appreciated Doc changing it up.
Have you subscribed to our YouTube Channel yet? Subscribe and hit that notification bell to stay up to date on all the latest Dodgers news, rumors, interviews, live streams, and more!