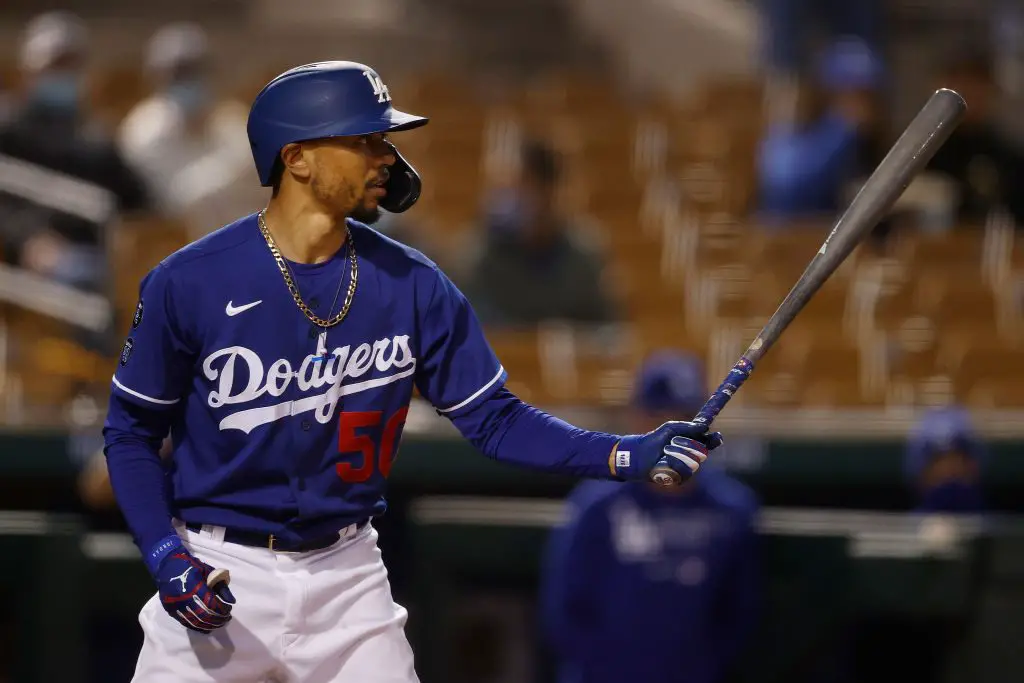 If you're looking for a little light at the end of the lockout tunnel, this could be it. Dodgers' outfielder recently posted a video on his Instagram of him getting back to work for the upcoming season. If he's getting his swing together now, maybe there is hope for the 2022 season to start on time after all.
It's been a busy offseason for the five-time All-Star. He got married earlier this month and followed that up with a honeymoon in Cabo San Lucas. He also received a clean bill of health regarding the hip issue that was bothering him for most of last season.
Thanks in part to that hip, Betts is coming off a relatively down season, at least by his lofty standards. Limited to just 122 games, Mookie hit just .264 but did slug 29 doubles and 23 home runs.
If all goes well in terms of the league and union coming together on a new collective bargaining agreement, spring training would start mid-February with the Dodgers' first Cactus League game of the season on the schedule for February 26th. There, Mookie can put his swing to good use and help lead LA back to the top of the NL West, the National League, and to another World Series title.
Looking for more Dodgers News? Subscribe to our YouTube Channel! Subscribe and hit that notification bell to stay up to date on all the latest news, updates, rumors, interviews, live streams, and more!
NEXT: Detroit Reportedly Offered Carlos Correa Massive Deal Before Signing Baez