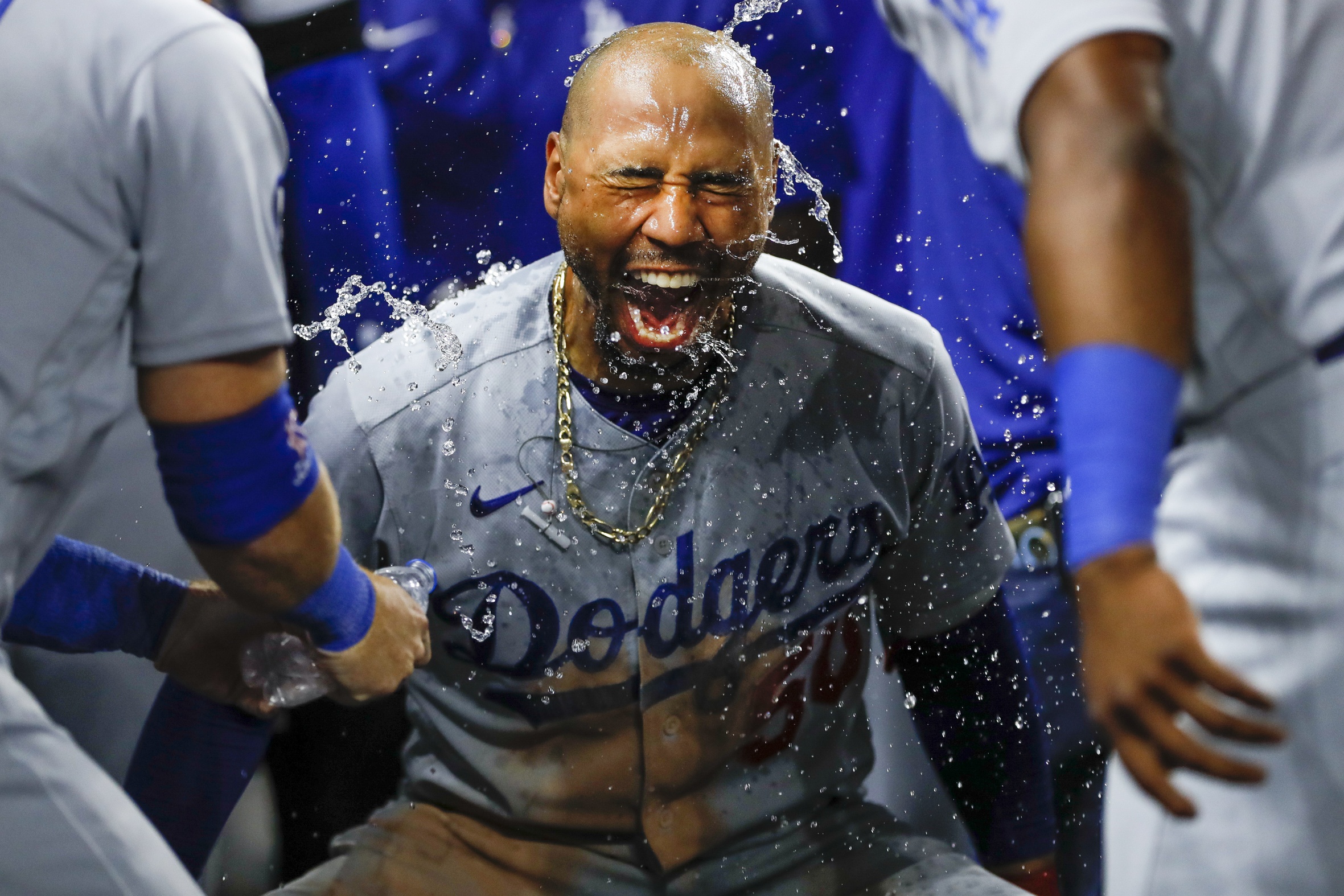 The Dodgers sure knew how to have fun in 2022. The regular season was a thing of beauty for Mookie Betts and company and the energy remained at an all time high at its peak.
A great way to express joy of a game is through the many celebrations the team has for key moments in a game. However, there is one celebration that got fans second guessing what was really going on in the dugout.
A gesture that brought Betts to his knees before being doused by water seemed….questionable to fans. Many wondered what it truly meant and as clear as can be Betts made sure to let fans know is was not anything out of the ordinary.
In what looked to be something out of the ordinary, it turns out it was a pepper grinder celebration. The water being doused onto Betts face was in fact just to help get the pepper out of his eyes.
Ya, a likely story, but what truly matters is the team was out there having fun. Betts even believed that anyone on the team would be happy to be apart of that celebration because they just hit a home run.
Have you subscribed to our YouTube Channel yet? Subscribe and hit that notification bell to stay up to date on all the latest Dodgers news, rumors, interviews, live streams, and more!