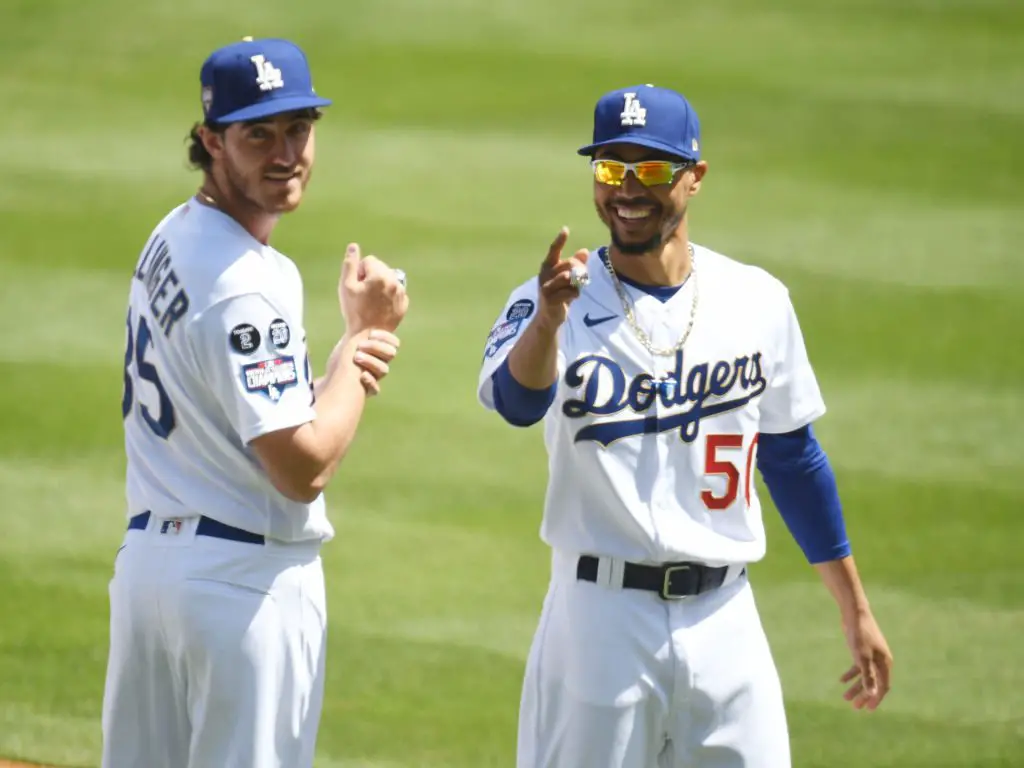 Dodgers Team News
Dodgers: Mookie Betts to Voice a Character in An Animated Disney Series
Dodgers outfielder Mookie Betts has accomplished basically everything on the field that a baseball player can accomplish. He's won multiple World Series, made numerous All-Star teams, took home Gold Glove honors, and won a League MVP award. The man can do it all. 
And now, the Dodger superstar is taking his talents to Disney. Mookie will be voicing a character in a popular kids series called Puppy Dog Pals. The Disney Junior series will also feature MLB outfielder Andrew McCutchen. 
Betts will play a character named Markus Bestie, a star baseball player in the series. Markus is Mookie's actual first name so it makes sense. I don't know much about Disney shows or even kids shows for that matter, but Dodgers fans with young kids are no doubt going to want to tune in. 
The Dodgers outfielder is apparently a big fan of the series, presumably because his daughter Kynlee watches the show. Betts once wore Puppy Dog Pals-themed cleats during Players Weekend in 2019. 
The episode featuring the Dodgers star is set to premiere on Friday, May 14th at 10 a.m. ET/PT on Disney Channel. I probably won't be tuning in, but feel free to let us know in the comments below if your kids got to watch! 
Other Los Angeles News
The Dodgers are adding some more talent at the minor league level. With so many injuries to arms in the organization, they added a RHP in Kevin Quackenbush. He spent the 2019 season with the organization after signing a minor league deal, but never cracked the big league squad. 
Dodgers: Clubhouse Going Through Some Understandable Frustration