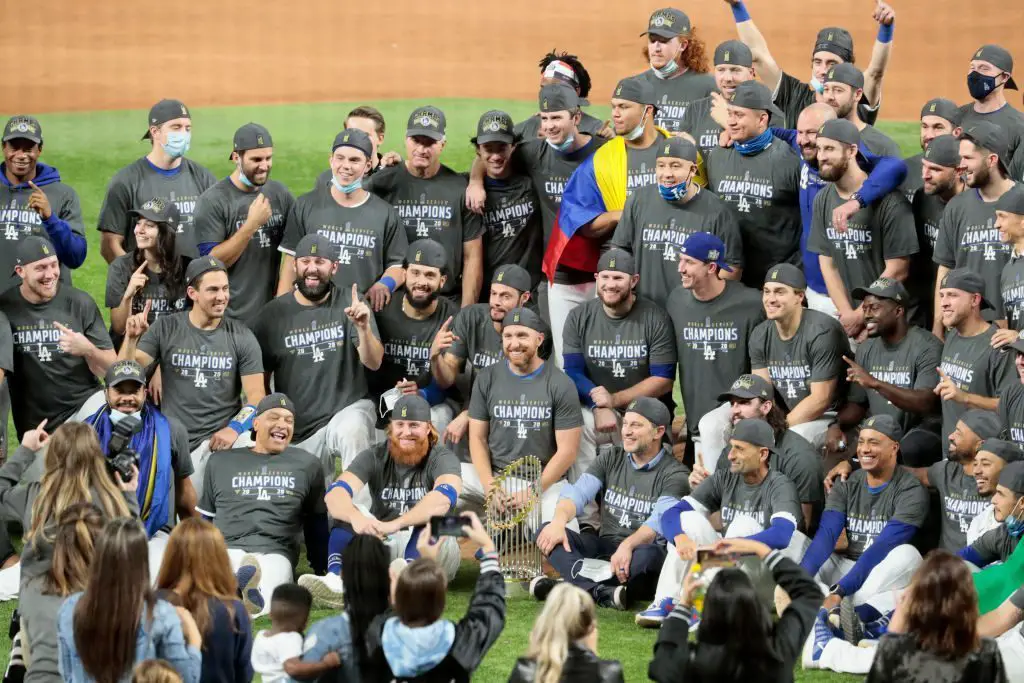 For the second time in a four year span, the Los Angeles Dodgers are the organization of the year. In a season like no other, Los Angeles fought and scrapped their way all the way to the top to take home the award along with their World Series title. 
Dodgers President and CEO Stan Kasten issued a quote via Baseball America on the award and what it has meant. Kasten was quick to point out the things the organization has done for the city off of the field, including setting up the largest COVID-19 testing facility in the United States. 
Organization of the Year is an incredible honor. To do that in a year when we won the World Series, to do that in a year when we are also the ESPN Humanitarian Team of the Year, to do that in a year when we are also hosting the largest Covid testing site in America, to do that in a year when we opened up the stadium to a massive voting center—these are things that make me very, very proud of our organization.
The Dodgers made a flurry of moves prior to the start of the 2020 season, but none bigger than bringing Mookie Betts to LA. They topped that off by signing Betts to a massive 12-year extension that will keep him here for the remainder of his career.
After the MLB season restarted, the Dodgers went on to dominate the West with a 43-17 record. That record roughly translates to a 116-win season during a normal year. In the playoffs, they tore through the Brewers and Padres before running into the Atlanta Braves. They came back down 3 games to 1 to move onto the World Series. Overall, they went 13-5 and took home their first title since 1988.
They also accomplished all of this utilizing 14 homegrown players on their 28-man roster, more than any other team in the postseason. Most of the heroes from the World Series and playoffs, in general, were players drafted by the Dodgers or signed from the international market. 
Have you subscribed to our YouTube Channel yet? Subscribe and hit that notification bell to stay up to date on all the latest Dodgers news, interviews, live streams, and more!
Dodgers: An Update on Andrew Toles' Pending Court Case