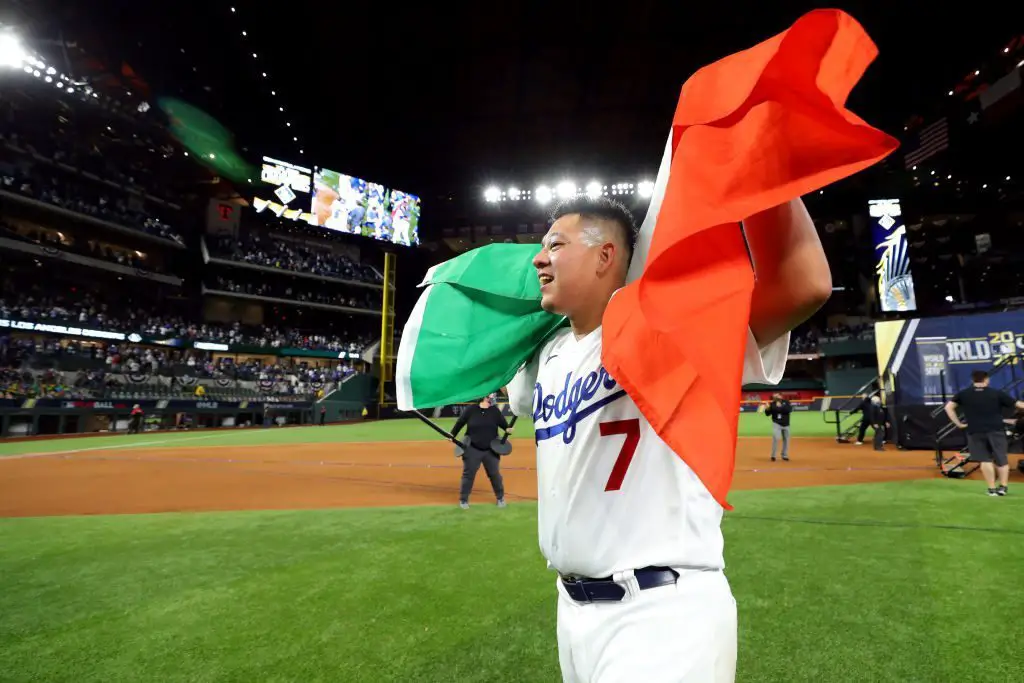 A new sports mural has popped up in LA, and it's beautiful. The mural depicts the late, great Lakers legend Kobe Bryant and Dodgers World Series hero Julio Urias celebrating championship triumphs. 
Brand new Kobe and Julio Urias mural for the Lakers and Dodgers ?

At 5230 N Figueroa St, Highland Park, Los Angeles by og_ag25 pic.twitter.com/0S6nT1ob1D

— Kobe & Gianna Bryant Murals (@kobemurals) November 24, 2021
Kobe Bryant
Even before Kobe Bryant's tragic death in 2020, Bryant was the quintessential Los Angeles hero. After his passing, his mythic status has become full-on legendary to Laker fans and even Dodger players. Bryant is truly the king of Los Angeles. Anything featuring Bryant will be well-received in LA.
Julio Urias
Julio Urias had his best full season in the majors in 2021. Dodger fans will also always remember him for being the pitcher to close out the 2020 World Series. The pitcher on the mound for a World Series clinch will forever be immortalized in the minds of the fans. I don't believe that alone accounts for Urias' popularity in LA, but it certainly cements it.
The Dodgers and the Mexican community have a long history of association together, especially since Fernando Valenzuela hit the scene in 1981. When Urias finished off the 2020 World Series, the photos that circulated of him and teammate Victor Gonzalez holding the Mexican flag were extremely popular. As long as Urias remains a Dodger, he will be massively popular in LA.
Have you subscribed to our YouTube Channel yet? Subscribe and hit that notification bell to stay up to date on all the latest Dodgers news, rumors, interviews, live streams, and more!
NEXT: MLB Writer Highlights Scenario in Which LA Could Pivot to Signing Freddie Freeman