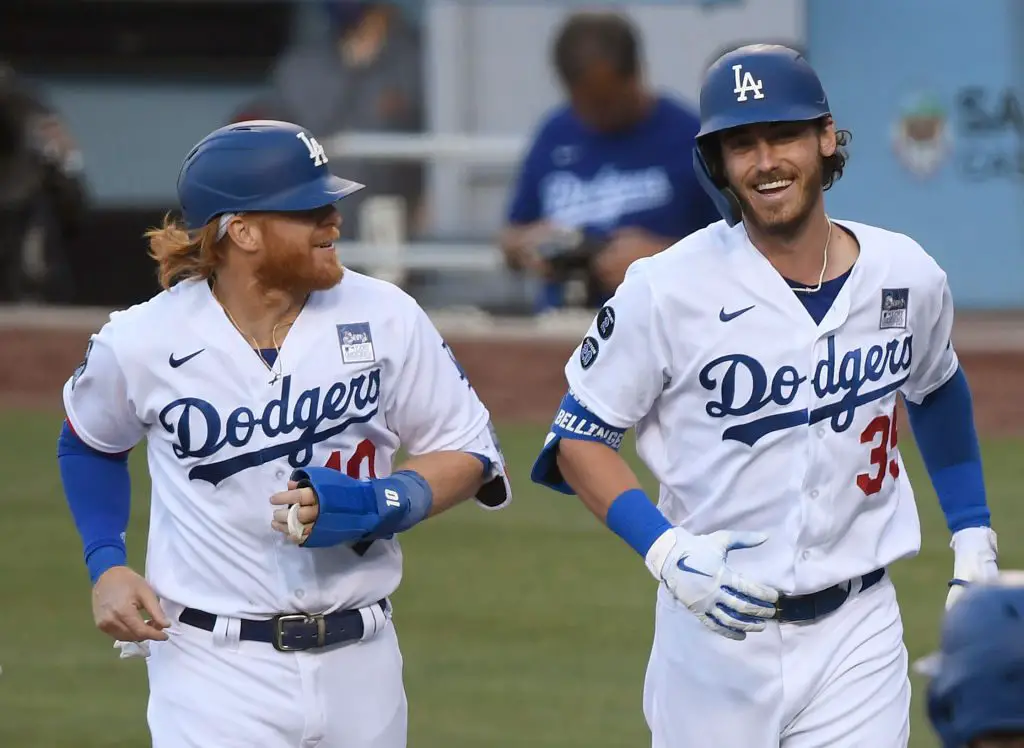 Editorials
Dodgers New Year's Resolutions: Trea Turner, Bellinger, Mookie, Buehler, Urias, Lux, CT3 & More!
Happy 2022, Dodgers Nation! After an up and down year that still saw your boys in blue win 106 games, it's time to regroup and look ahead to the new campaign.
From full and healthy years for Mookie Betts and Max Muncy to a redemption season for Cody Bellinger and everything in between, here are our thoughts on what should be some new year's resolutions for the Los Angeles Dodgers.
Among the other resolutions, we have Justin Turner battling father time and taking advantage of some time off the field by getting some starts at the DH position. JT struggled in the second half of last season and vanished in October. The Dodgers need their clubhouse king locked in for when it matters most. For Walker Buehler and Julio Urias — the defacto aces of the LA staff — they need to build off of and learn from otherwise brilliant seasons in 2021. They put the team on their backs for a majority of the season and paid for it when it mattered most.
What are your player resolutions, Dodgers Nation? Drop your thoughts in the comments below! And while you're here, please consider subscribing to our YouTube Channel. Subscribe and hit that notification bell to stay up to date on all the latest Dodgers news, rumors, interviews, live streams, and more!
NEXT: Dodgers Fans React to the Chris Taylor News