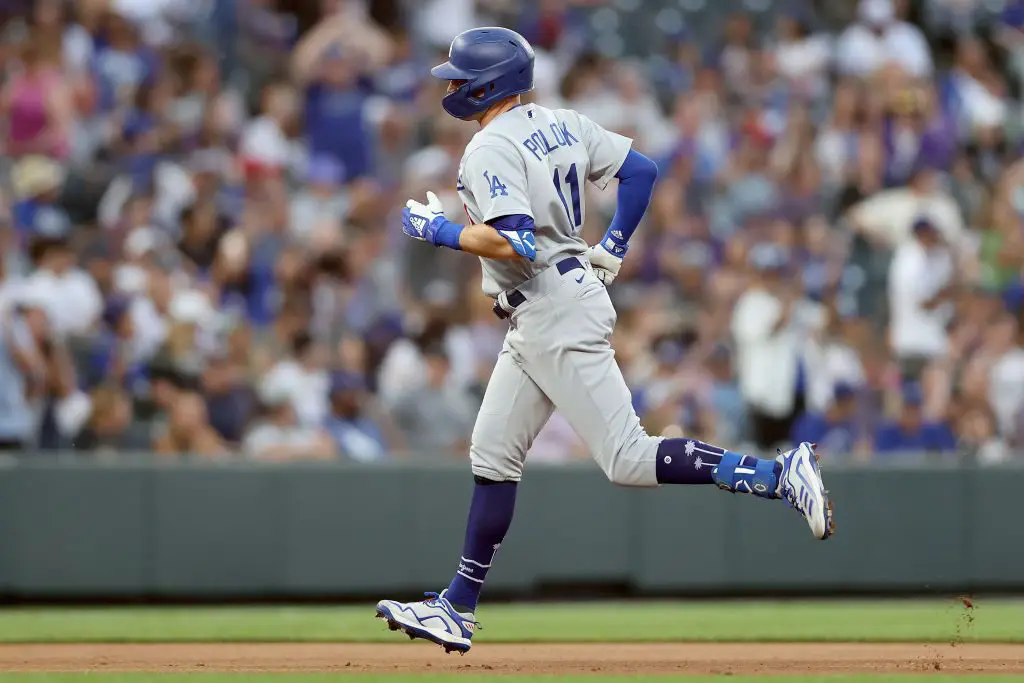 The Dodgers are making a move ahead of their second game against the Rockies tonight. With some help likely needed in the outfield due to some injuries, they moved up the timeline for one guy to be activated. 
That guy is AJ Pollock. AJ was supposed to be activated for a start on Thursday against the left-handed pitcher Kyle Freeland. Instead, the Dodgers chose to activate him today and he will be available off of the bench. 
The Dodgers appear to be without Chris Taylor for this contest, so it makes sense that they would add the extra help. Taylor is still dealing with a  neck injury that has limited him to just 3 games over the last 2 weeks. 
Pollock was sidelined with a right hamstring strain back on September 5th. The Dodgers missed his bat and even had to move Gavin Lux into the outfield while he was gone. Lux's recent emergence with the bat likely means that they will rotate both of those guys in and out. 
In order to make room on the active roster, the Dodgers designated Shane Greene for assignment. He appeared in 9 games for the Dodgers and got tagged for 3 runs in 6.2 innings of work. At this point in the season, it is likely he takes a minor league assignment. 
Dodgers News: Bellinger to IL, Pollock Update, Should LA Have Kept Yoshi?