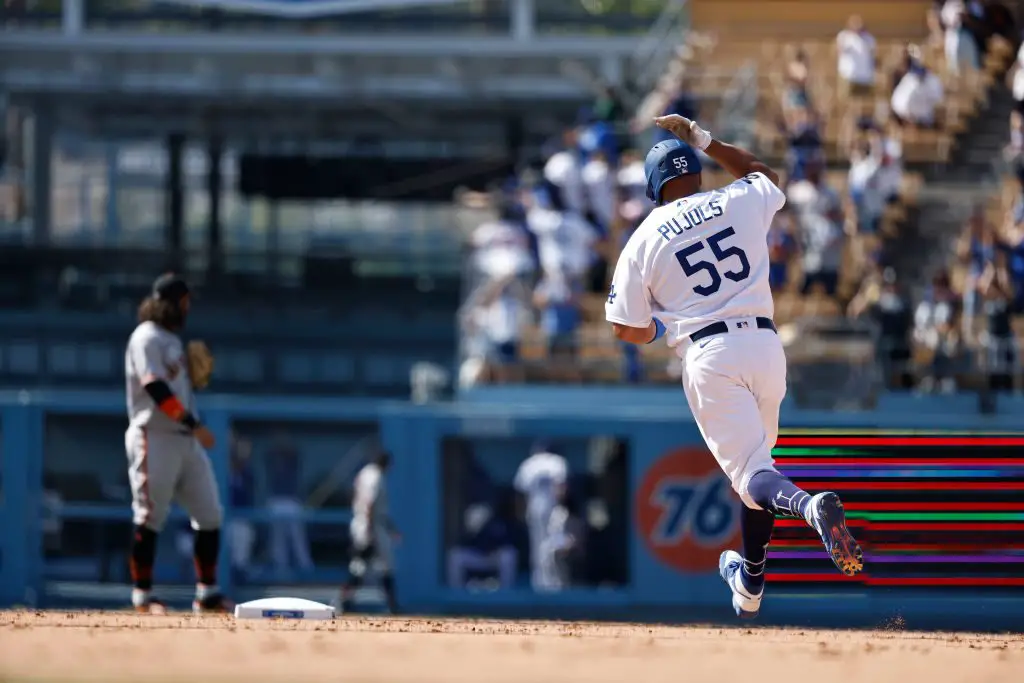 The Dodgers and Padres will be back at it for game 2 of their series tonight. With Los Angeles looking to make it 8-consecutive wins against their NL West counterparts, they will send Max Scherzer out to get the job done. 
They will also be getting a little bit of help off of the bench for this one as well. The Dodgers activated first baseman/pinch-hit extraordinaire Albert Pujols today and he will be available. Pujols missed just 1 game on the IL.
The Dodgers placed Pujols on the injured list before the game last night. Dave Roberts later clarified that Albert had received his second COVID-19 vaccination dose and was feeling drained enough for them to make a move. That move was activating Cody Bellinger in his place. 
But getting Albert's bat back on the bench is big for the Dodgers. He has accumulated 47 hits in 184 at-bats with Los Angeles and has driven in 38 runs. Having that ba available late in games has been huge for Doc, especially against left-handed pitching. 
In order to make room for Pujols on the active roster, the Dodgers optioned LHP Andrew Vasquez. Vasquez did not pitch in his second stint with the team and has still made just 2 appearances with them since being traded to LA. 
Dodgers: Giants Suffer Big Blow, Why LA is Still Favorited to Win World Series