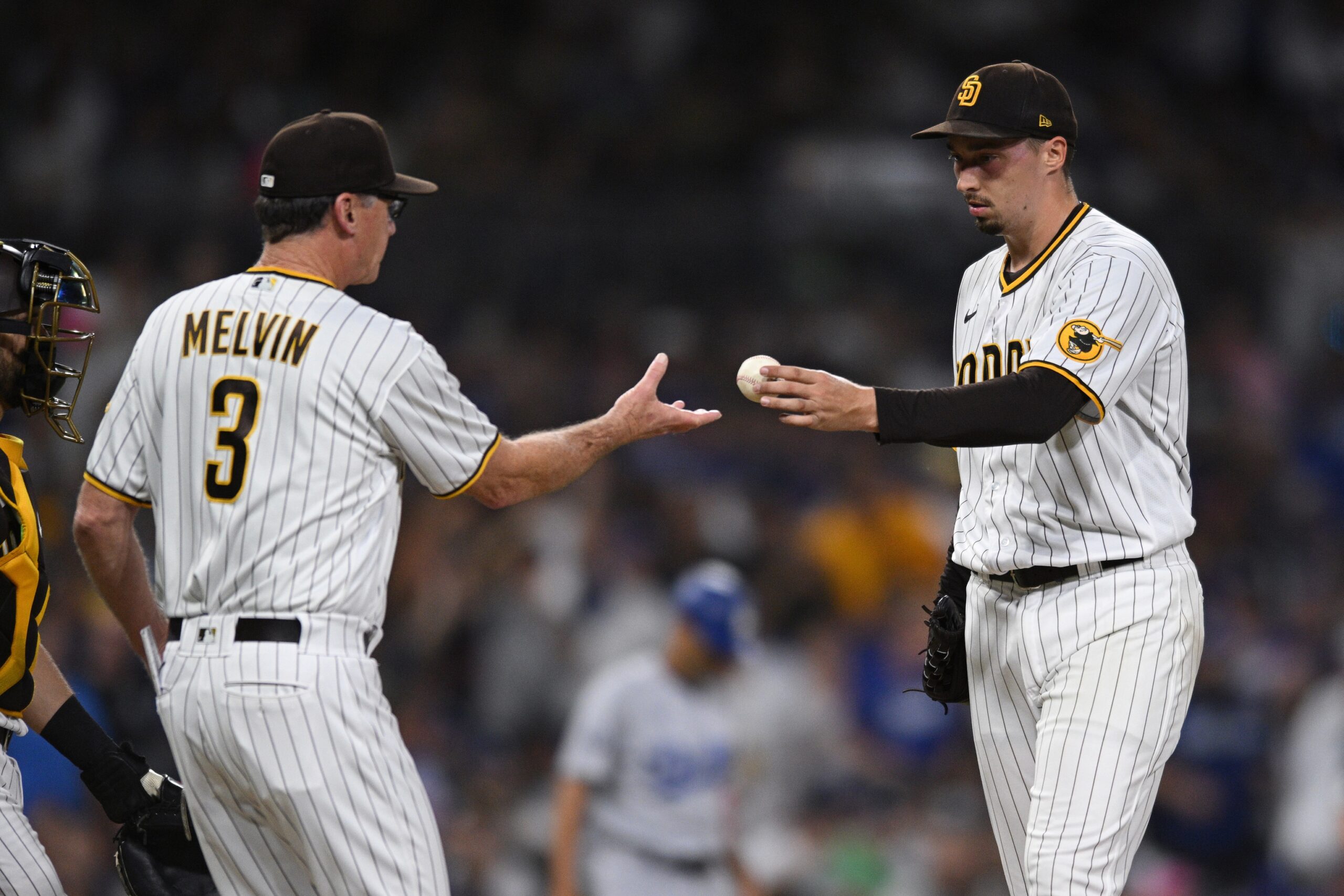 Dodgers Team News
Dodgers News: Analyst Believes LA Gets Through Snell and Beat Padres in 4
The Dodgers head into Game 3 of the National League Division Series in a 1-1 series tie with the Padres after the two teams swapped 5-3 victories in the first two games at Dodger Stadium. The series resumes on Friday evening at Petco Park in San Diego.
Dodger insider David Vassegh was on AM570's Petros & Money show on Thursday, and he is feeling confident Los Angeles will get things done in San Diego.
"I expect the Dodgers to close this out in four games. I know everybody continues to point back to Game 6 of the 2020 World Series — Blake Snell against the Dodgers — and yes, he pitched great. But the facts are, this year, Blake Snell has not pitched that great against the Dodgers. When he's been in there he's been good, but he's not in there that long. The pitch count gets run up really high.

"So I believe if Blake Snell is in that game tomorrow night past the 5th inning, that means things are not going so well for the Dodgers, meaning Blake Snell has a manageable pitch count to allow him to go past the 5th inning. If it's a typical Blake Snell outing, he should be out of that game tomorrow night by the fifth inning, and you would hope the Dodgers would have more answers against the Padres bullpen."
So far in the series, the Dodgers haven't had any answers for San Diego's bullpen. Or at least not the final answers. They got six baserunners in four innings against the San Diego bullpen in Game 2 — plus the two runners Robert Suarez inherited from Yu Darvish — but they were unable to push any of them across.
The keys to Game 3 will be getting Snell out of the game (ideally with a few runs on the board) and then coming through in key situations against the Padres bullpen. Hopefully Vassegh is right and they can get the job done.
Have you subscribed to our YouTube Channel yet? Subscribe and hit that notification bell to stay up to date on all the latest Dodgers news, rumors, interviews, live streams, and more!