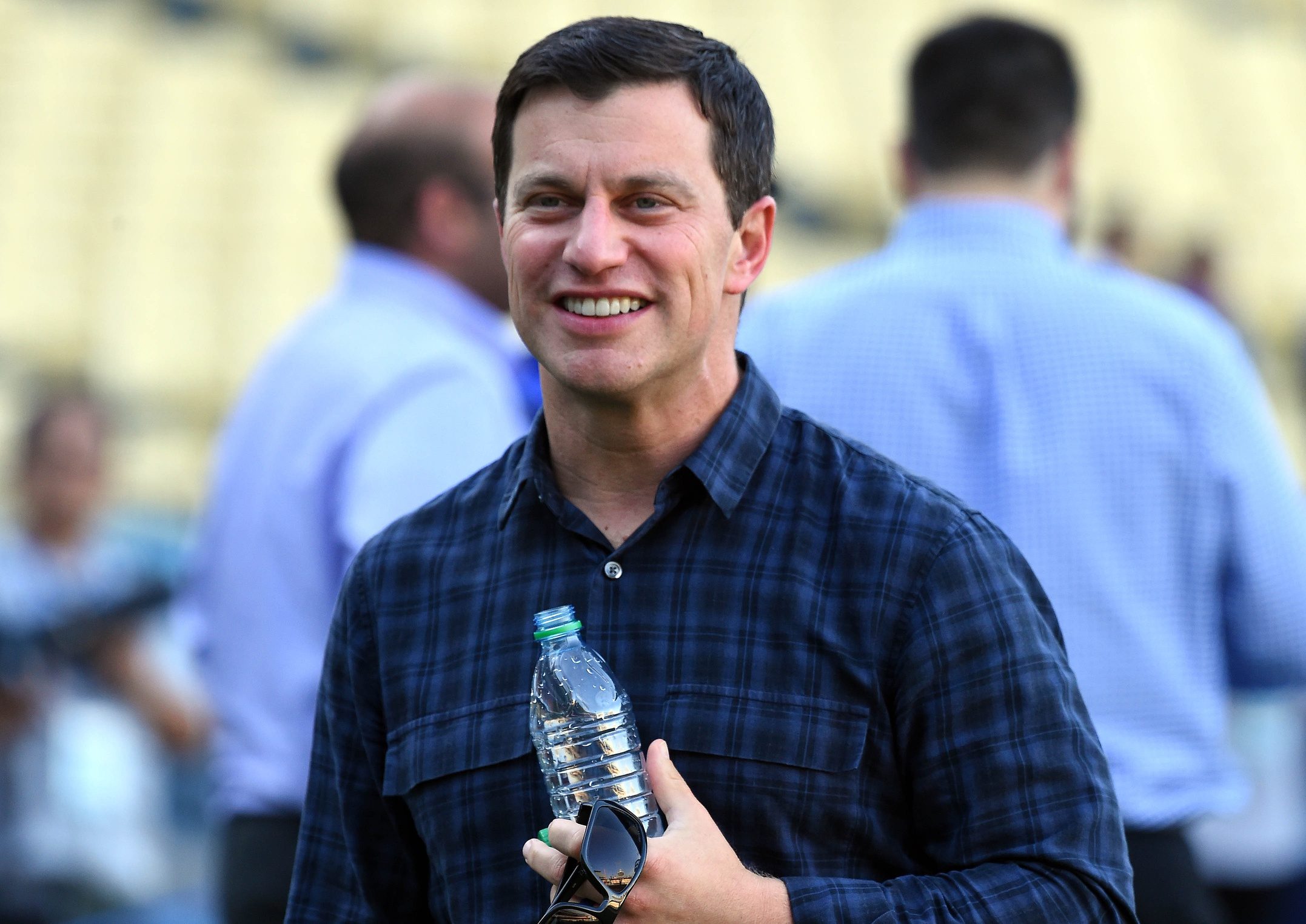 Dodgers Team News
Dodgers News: Andrew Friedman's Comments Hint At Little Trade Movement
The Dodgers have been incredibly active at the last few trade deadlines. That has netted them a lot of talent and even more success over the years. But this year presents a fascinating situation for the organization. Yes, they do need help right now. But they also have guys working their way back from injuries that will have a considerable impact. 
Getting guys back like Walker Buehler, Dustin May, Edwin Rios, and Blake Treinen will be better than any trade they could make. And while the Dodgers need to fight through those shortages right now, the end of the season looks promising. 
That might be why the Dodgers are hesitant to make any moves this trade deadline. President of Baseball Operations Andrew Friedman spoke with The Athletic's Fabian Ardaya this week, and that's what he seemed to hint at. 
Last year, the Dodgers traded top prospects Josiah Gray and Keibert Ruiz to the Nationals at the deadline. that landed them Max Scherzer and Trea Turner. Teh 2019 season saw them move minor leaguer Niko Hulsizer for Adam Kolarek. The 2018 deadline brought in Manny Machado for a haul of 5 different prospects. 
The farm system has taken a hit with the moves made over the years, whether it be at the deadline or in the offseason. Obviously, the Mookie Betts trade of 2020 took a few good names off of the board. So the Dodgrs might be in a position where they don't move any big names this year. And that will bring mixed emotions for fans in LA. 
Have you subscribed to our YouTube Channel yet? Subscribe and hit that notification bell to stay up to date on all the latest Dodgers news, rumors, interviews, live streams, and more!
Dodgers News: 2 Big Arms Are Getting Closer to a Return