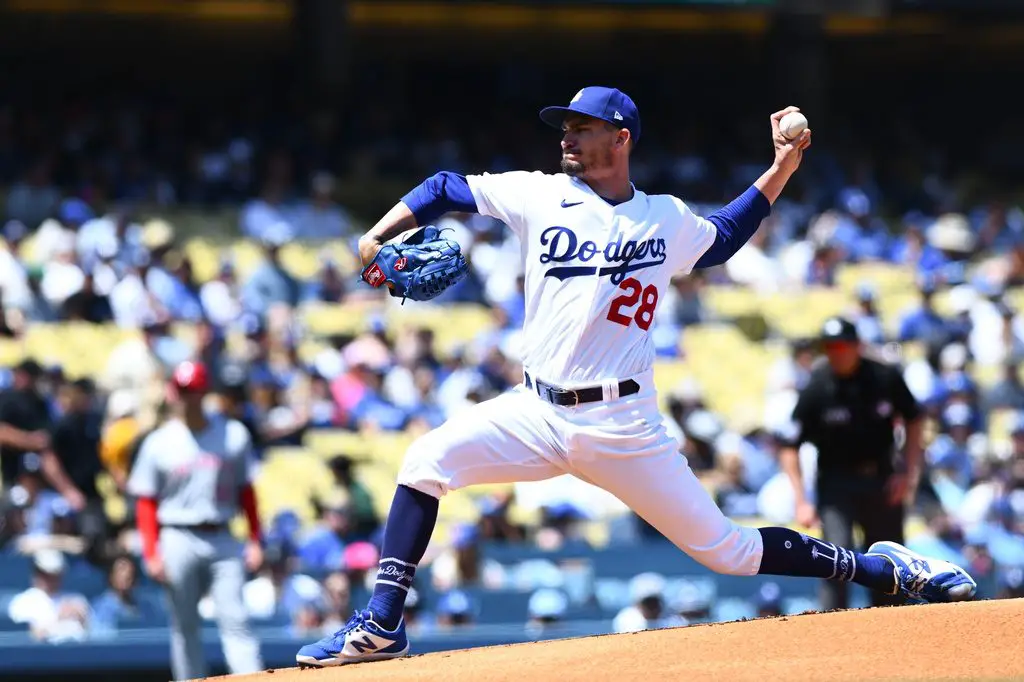 The Dodgers are getting healthier, and that's bad news for the rest of the league. Because despite how unhealthy this roster has been for most of the year, Los Angeles is still 56-29 and putting some space between them and the Padres in the NL West. Getting some key guys back from the IL will only make things worse for San Diego. 
One guy that they could use back is Andrew Heaney. After making his first 2 starts for the Dodgers, Heaney hit the injured list with a sore shoulder. He later returned in June to make another start only to go back onto the IL immediately after with the same issue. 
But Heaney is on the mend, and he could start a rehab assignment at Ranch Cucamonga this week. The Dodgers southpaw threw a simulated game in St Louis on Tuesday afternoon. He came out of it well and should throw 3-4 innings with Rancho on July 16th.
"I think we're all kind of optimistic. Cautiously optimistic, but that's why I think just to err on the side of caution, I think with Andrew, it's the volume. … I think we've got to do whatever we can to keep him healthy, because if he's on our roster and he's pitching, I think in a lot of different ways he can be helpful." 
The added good news is that Heaney may not need more than that one rehab start. Dave Roberts said it was possible he could rejoin the Dodgers after that start, but it's more likely that he would throw in another game first. 
Getting Heany back into the Dodgers rotation after the All-Star break would be a huge boost. THat could push someone like Mitch White back into the bullpen, giving them some much needed rest and length in relief. 
Have you subscribed to our YouTube Channel yet? Subscribe and hit that notification bell to stay up to date on all the latest Dodgers news, rumors, interviews, live streams, and more!
Dodgers News: Dave Roberts Thinks LA is Playing Their Best Baseball